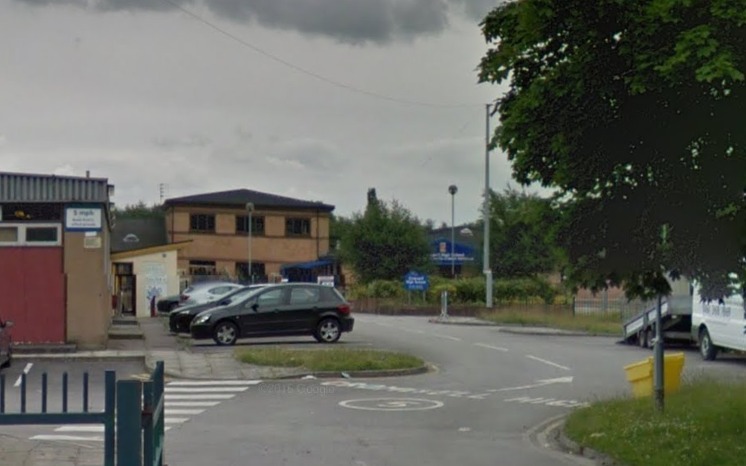 The 'outstanding' Cromwell High School, that recovered from a devastating arson attack in 2016, is to be expanded with a new sixth form.
The plans to offer education past the age of 16 have been welcomed by Tameside Council cabinet members.
Currently it is a special school for pupils of secondary age with severe or profound learning difficulties, and pupils with intensive autism and complex learning difficulties.
Adding on a sixth form facility will provide 'more choice' for families in Tameside, and prevent them having to travel out of the borough for further education, according to officers.
The Yew Tree Lane school was rated 'outstanding' by Ofsted for the second time last October, and accommodates around 70 pupils.
The special school was hit by arson in 2016 after a 'prank' caused a huge fire at the building which caused millions of pounds of damage. The blaze tore through the ground floor that afternoon, destroying two classrooms, and ruining a 'safe space' and IT suite. It led to the school having to be accomodated for 18 months at Inspire Academy in Ashton, moving back in 2017 after a rebuild.
Tim Bowman, assistant director for education at Tameside council, told a meeting of the strategic planning and capital monitoring panel that the plan to expand had come from 'lots of conversations' with parents and other schools.
"It's a good development," he said. "The first part of that development is small scale which will enable us to move the year 11 students still in school to be able to stay in school into year 12 and develop further scope for that scheme."
The aim was to offer 'sustainable' post-16 education at the Cromwell special school going forward, he added.
Cabinet member for children's services, Councillor Bill Fairfoull: "What we're doing with Cromwell is absolutely fantastic and I fully support what we are doing there."
Coun Ged Cooney, whose portfolio covers housing, planning and employment, added: "The demand for our schools is growing, and really that is a positive what we've got happening with Cromwell."
Initially it is proposed to use two rooms at Rayner Stephen's High School which are directly adjacent to Cromwell School to house the sixth form. The two rooms are currently used by the school library service.
Officers say there will be some costs to bring the rooms back to 'classroom standard', and additional ICT and furniture is required to make them ready for pupils.
A replacement home for the library service also needs to be found and this may mean that there are extra costs to relocate it. But in the short term it is likely that an alternative location will be found within Rayner Stephens school.
The costs for this work will be allocated from the council's 'special provision fund' which is a government grant of £211,254 for 2019/2020.