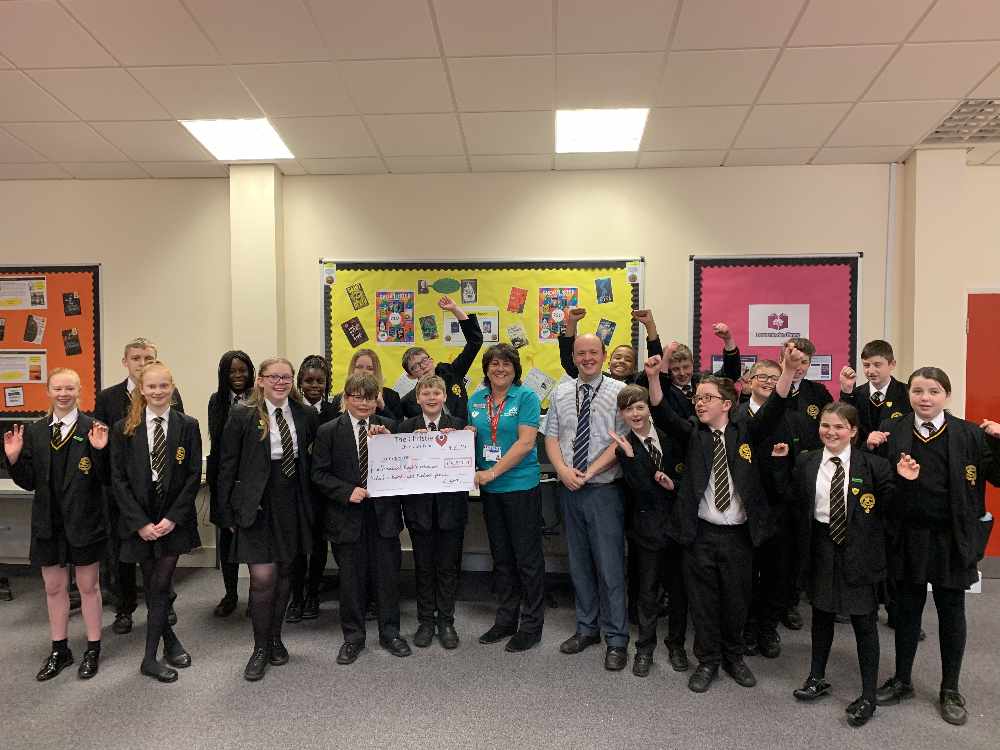 Staff and students at St Thomas More are celebrating after raising thousands of pounds for three excellent causes.
For the Denton school's annual Lenten charity efforts, the students voted to fundraise for The Christie, MIND and the Catholic anti-poverty charity, Caritas Internationalis.
With liturgy co-ordinator Ms Jen Hague overseeing their efforts, the school and it's local community then spent four weeks holding a range of events and activities. There was a bake off, sponsored runs, staff park runs, raffles and an auction for a tour of Old Trafford to name just a few. The fundraising concluded with a football event from 7am, which culminated in a staff match.
Assistant Headteacher Ms Cathy O'Mullane said: "Not only were the students involved, we also got parents, families and people from the parish involved. It really brought the community together. The charity events represented our faith in action and our outstanding Catholic ethos that permeates every facet of our school life at St Thomas More."
Overall, the school raised a fantastic £7,412, which will be split between the three charities. On Thursday, a volunteer spokesperson for The Christie, Helena Broude, visited the school's best fundraisers to thank them for their efforts and tell them about the great causes that their donations will be helping.
Students heard how Helena's eldest son, Jonathan, was treated at The Christie before he sadly died, and that the new CT scanner appeal and the hospital's music therapy facility are two causes close to her heart.
She received a cheque from the students for £4,865.19.
"Mr Brophy, our head, has been extremely proud of all our students and their achievements," Ms O'Mullane added. "We have an ethos; communion, community and commitment. Every year we build on our success. Every year we set a target and each year we smash that target. It's about us all coming together as a school."