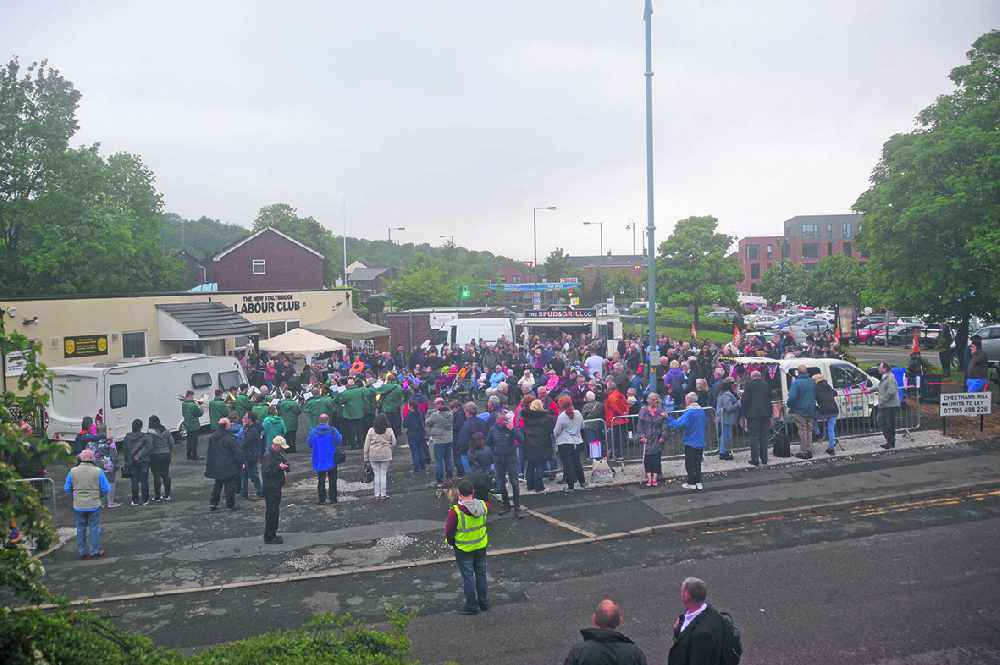 The world famous Whit Friday Brass Band contest is just two days away and one venue is promising a bigger and better show than ever before!
Stalybridge Labour Club is one of four venues in the town hosting the contest, alongside Stalybridge Celtic, Carrbrook and Heyrod.
And organisers say they've organised a fantastic day of family fun, for their favourite day in the calendar.
Sam Gosling, Stalybridge North councillor and manager of Stalybridge Labour Club, said: "The brass band contest is always a great day. Here at the Labour Club, it's the day we look forward to the most out of the whole year because it brings people here for the same thing; their love of brass band music. It's going to be a really good day this year."
Stalybridge has a rich history of brass band music. Stalybridge Old Band, founded 210 years ago, is the world's oldest and the Whit Friday contest, dubbed 'the greatest free show on Earth' started in the town in 1884.
Sam added: "I know bands make an effort to come to the Labour Club because it is the main contest in Stalybridge. I'm really proud to have it here.
"Cllr Leanne Feeley has been doing it for the last three years or so and she's done a fantastic job of it. I've took it over for the first time this year but Leanne has been helping me quite a lot!
"I've also got Ian Cochran on board from the carnival committee. They always put on a great carnival so for me, it was a no brainer to get him involved. Between us, we've organised a great event this year and it'll be a great day."
This year, for the first time, there will be a bouncy castle and face painting at the Labour Club, as well as an outside bar and food vans.
"We're trying to be more family-friendly this year," Sam said. "A lot of families want to come here and they want to stay here until the end so if they've got kids, they need something for them to do."
The Whit Friday Brass Band contest takes place from 4pm on June 14 at eleven venues across Tameside and another eleven venues across Oldham and Saddleworth.