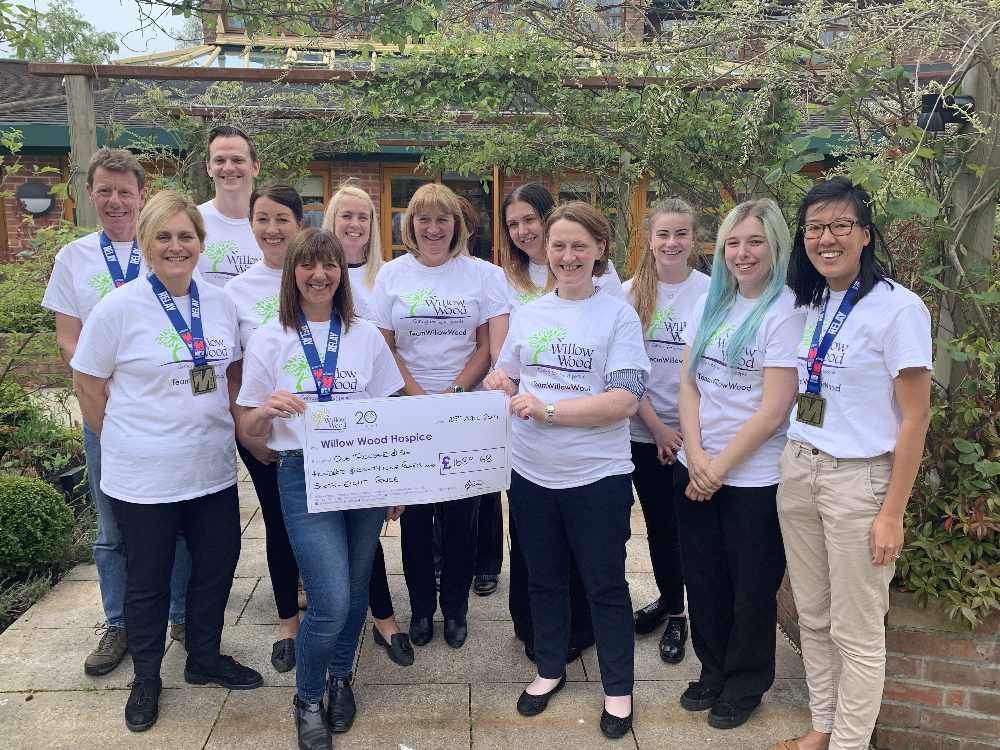 Staff at a Stalybridge doctor's surgery have raised over £1600 for Willow Wood Hospice after taking part in last month's Greater Manchester Marathon.
Two teams of workers from Staveleigh Medical Centre completed the race in a relay, with lots of support from family, friends, patients and colleagues from other practices.
Staveleigh became a 'park run practice' in August last year, with staff and patients getting involved with the weekly events in Stamford Park. Then the team decided they wanted to do something different and enter into a race to see what they could achieve.
GP, Dr Grace Choi said: "We really wanted to do it for Willow Wood to give back to our community. We're a family-orientated practice. We've seen a lot of our patient's relatives, and even some of our staff's friends and family who have been affected through cancer or long-term illnesses.
"We wanted to show that we're supporting them, not just through working at the practice but also everyone in our community. Even if you're not a patient of ours, we want to be able to support you. That's why we really wanted to give back."
After plenty of generous donations, the team raised an amazing £1689.68 and presented a cheque to Willow Wood Hospice last Thursday.
"We're feeling ecstatic about the amount we raised," Dr Choi added: "We're just really proud of what we've achieved both individually and as a team. It was a team relay but individually, we've all wanted to run as fast as we can or meet a certain time. We're all very proud."
She continued: "We'd love to do it again next year. Some of the staff want to do a marathon on their own now, so it's great that they've got new targets they want to achieve.
"It's great that this will not only help Willow Wood but encourage our patients, staff and colleagues to get involved. Running is a great way to de-stress and meet people. It's a good way to keep fit and active and help with your overall wellbeing."
For more information on getting into running, you can contact Staveleigh Medical Centre on 0161 304 8009 or visit www.parkrun.org.uk/stamfordpark.