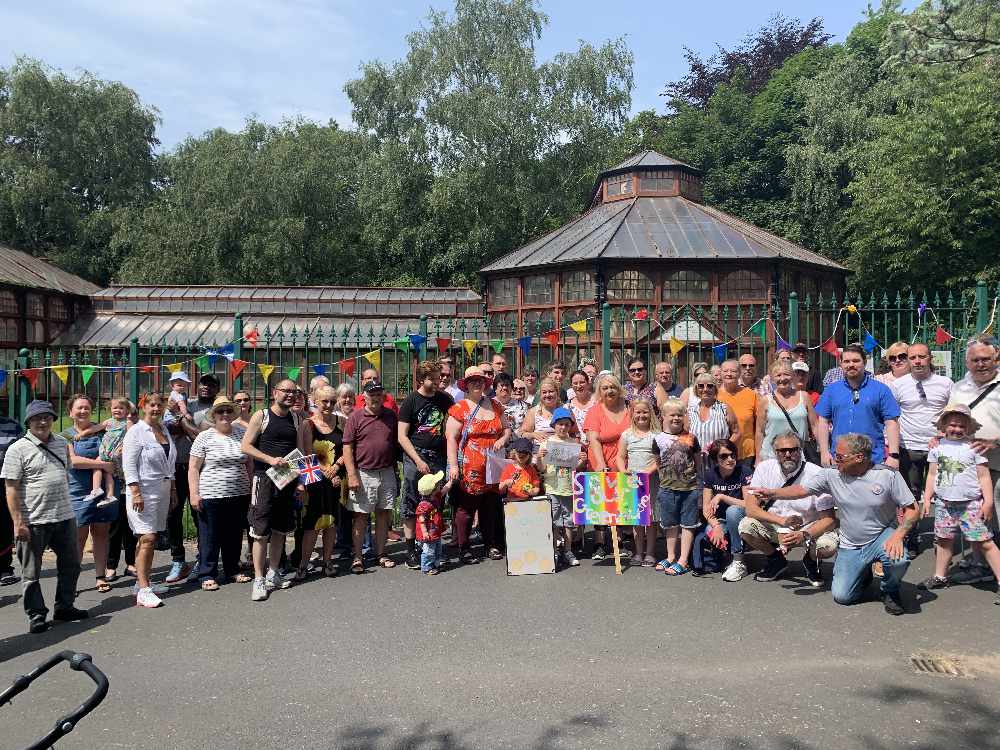 Tameside Council was standing firm this week on a decision to demolish Stamford Park's iconic Conservatory despite a fierce backlash. 
Last Wednesday, Tameside Council's Executive Cabinet voted to demolish the conservatory and replace it with a new, 'cost-effective' formal garden, blaming Government cuts for the demise of the building.
But the announcement immediately sparked outrage, with well over 3,500 people signing an online petition to save the conservatory, while dozens of residents gathered in Stamford Park on Saturday to voice their anger - including councillors from both political parties.
Ashton and Stalybridge MPs Angela Rayner and Jonathan Reynolds have also called for a delay in any demolition decision, penning an open letter to Tameside Council leader Brenda Warrington urging the council to think again.
Meanwhile the Friends of the John Nield Stamford Park Conservatory said: "Mr Nield bequeathed the conservatory to benefit local people and would be shocked by the current state of disrepair.
"Local people deserve transparency and the chance to decide on the fate of such an iconic local building which is part of our heritage.
"Furthermore, after the recent Carillion disaster, the spending of money should be discussed with residents and not simply decided at a council meeting.
"Residents should be given the chance to work with the council to restore the building to its former glory, bringing visitors to the area and preserving our heritage."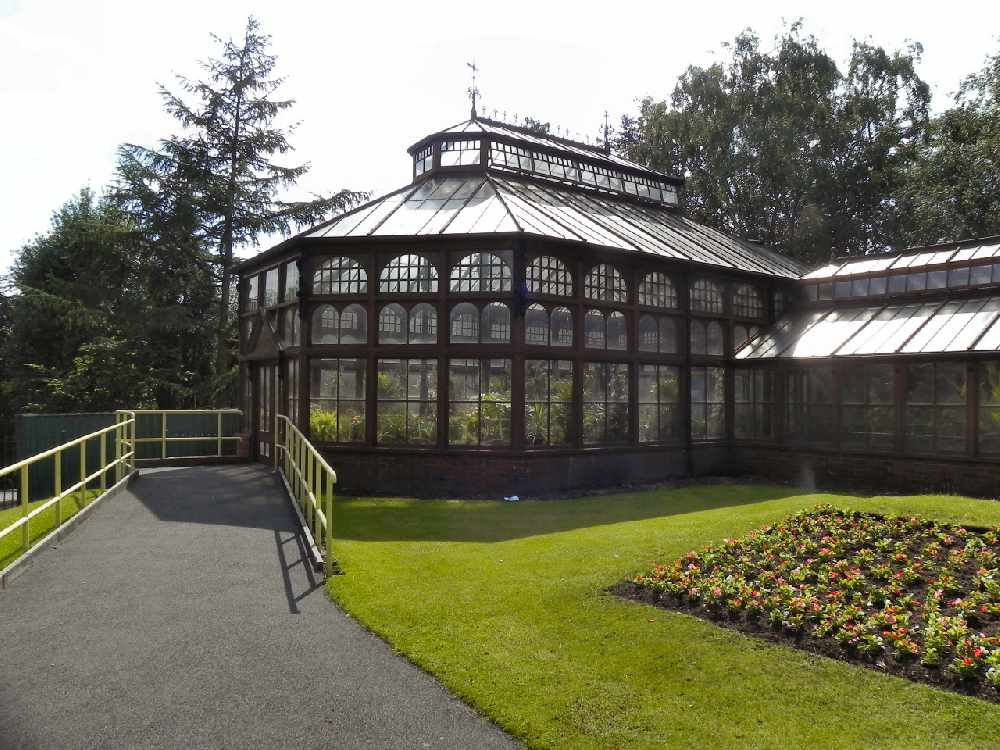 But Tameside Council robustly defended its decision this week.
In a statement released on Tuesday a spokesperson said: "We are planning to create a beautiful new garden area which will feature artwork, landscaped beds, seating areas and two pergolas constructed using original ironwork from the conservatory.
"This will breathe new life into an area of Stamford Park that has been unused and deemed unsafe since April 2015, providing a space for all generations to enjoy.
"We understand the disappointment of some of our residents, however, as a council managing cuts to our budget of over £100 million in the last ten years we are forced to take very difficult decisions.
"We have, and will always, prioritise budgets around protecting our most vulnerable residents who rely on us for support."
The spokesperson added: "This isn't a decision we take lightly, we have worked closely with elected representatives of the community and friends of the park, those involved in the day-to-day running of the park.
"We are not aware of any complaints about the closure over the last four years since the building has been declared to be dangerous and inaccessible to the public. Since the closure we have explored alternative arrangements with community groups and representatives with a view to working with the community to determine the future of the facility but received back no viable plans.
"The original structure was rebuilt in the 1980s and is therefore of no historical or heritage value and is not environmentally friendly, The steep costs, likely to be in excess of half a million pounds, to repair and maintain this facility, just do not make sense when we can create a fantastic new space for a fraction of the cost that will provide more value to visitors, offer opportunities for volunteering and will be more sustainable."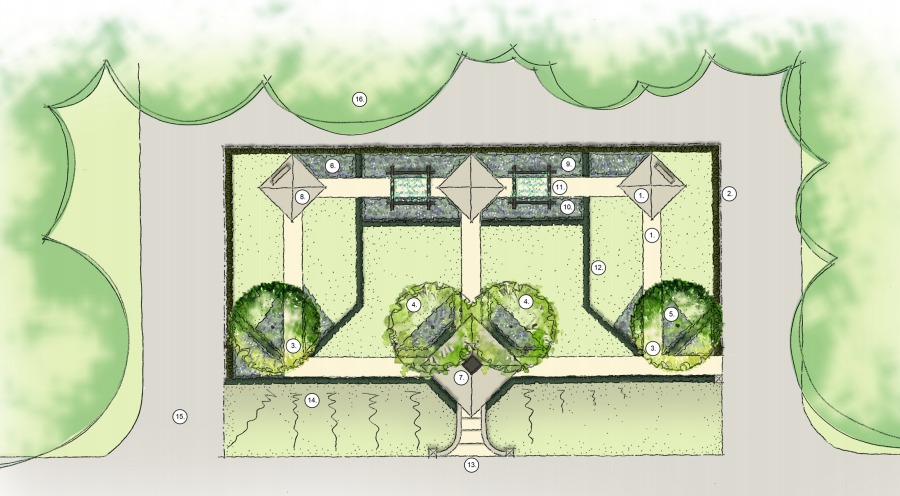 But Jonathan Reynolds told the Tameside Reporter: "The strength of feeling is there so let's just take a minute and decide; is this really the right way forward or is there something else we can do here?"
On Saturday, angry residents held a protest at the conservatory with several dozen taking a stand.
One of the organisers, Joanne Hughes, said: "I wanted to organise the protest because we came here as kids, we brought our kids to see it and we never got a say in this decision. We want to see it refurbished.
"We're telling them that they are not taking this building that we want. This is our building and this building is here for all the people."
Charlotte Castro, who started the online petition, which has since garnered thousands of signatures, added: "You look at Alexandra Park in Oldham; it's beautifully done. Why can't this be turned into something profitable? Why has there been no consultation? Give us a chance to run it, give us a chance to manage it.
"Councillors are coming here today saying no decision has been made. Well, someone has made a decision somewhere and we want a chance to talk about it. Shame on Tameside Council. It should be a jewel in the crown."
Both Labour and Conservative councillors attended the protest, lending their support to residents. A cross party working group has been formed to formulate a strategy to move forward and create a viable self-funded conservatory.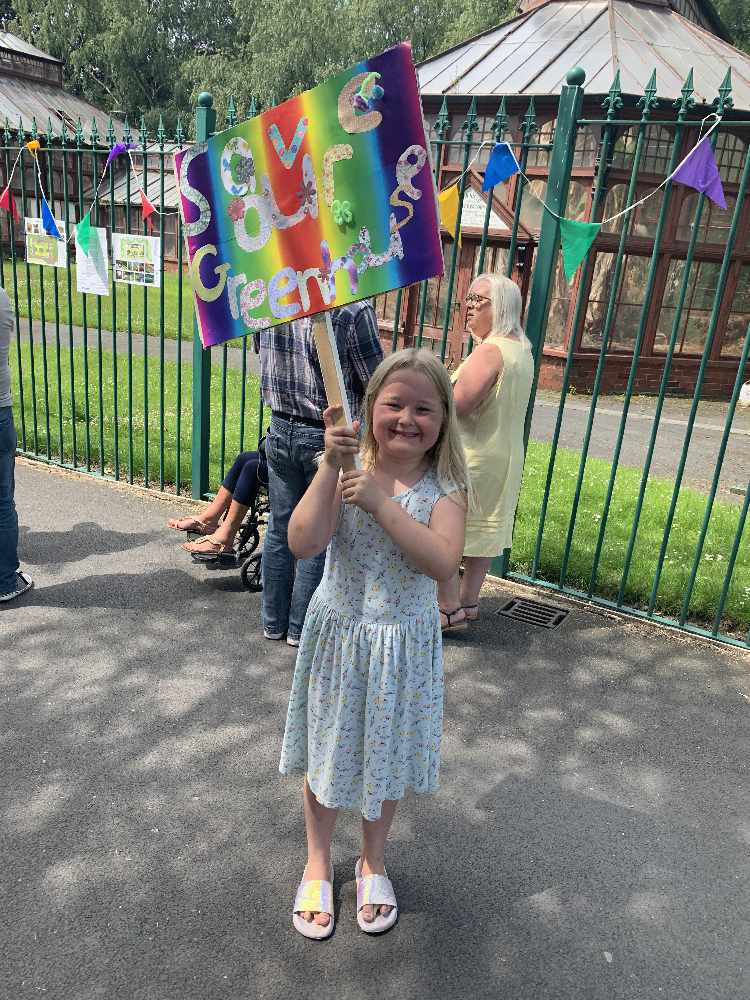 Stalybridge North councillor Jan Jackson blamed the conservatory's decrepit state on government cuts to council funding.
"I would like to see the conservatory still being in existence but as everybody knows, it's dilapidated and has been deteriorating for the past four years," she said.
"We've got a great crowd today, but where have they been for these past four years? That's what I'd like to ask. We wouldn't be in this position today.
"If there is the goodwill, there are volunteers and there is crowdfunding, lets put those proposals on the table and lets see if it's viable. But the truth of the matter is, it's central government that are failing local authorities to sustain buildings like this."
However, Conservative Liam Billington, a councillor in Stalybridge South, claimed Tameside Council has got its priorities wrong.
He said: "Tameside Council is spending £95,000 to pedestrianise the area outside the new council offices, yet they're saying they can't afford to spend £84,000 on doing repairs to the greenhouse.
"People are really upset about this decision. We'll have to wait and see but I think it's great we've got so much support today and hopefully they'll listen to that."
While residents were grateful for the councillor's support, they now want to see real action when the matter goes before Full Council.
Stalybridge resident Massimino Malacrino said: "We'll see what happens with the protest and the petition. There is a lot of heat here. Let's see if the councillors who are here today actually do something and don't just turn up because there are a lot of people."
The petition to save the conservatory can be found at www.change.org/p/tmbc-save-the-stamford-park-conservatory.