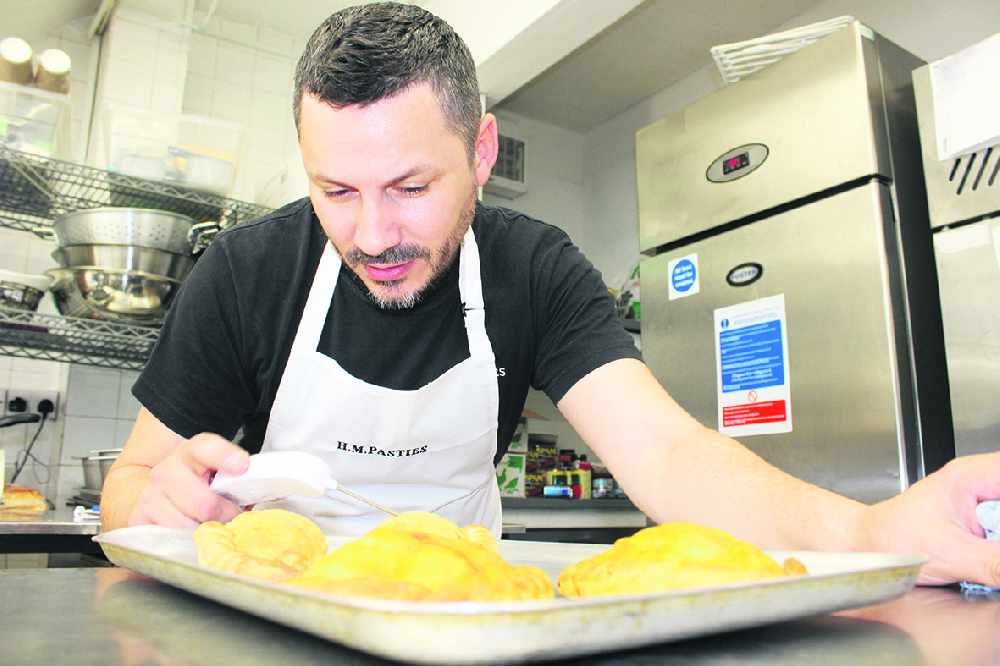 An award-winning pasty shop in Droylsden is offering a lifeline to ex-prisoners and showcasing the positive side to life in prison.
H.M.Pasties on Manchester Road was established by Groundwork and is one of a number of programmes designed to support ex-offenders back into society.
The bakery offers people leaving prison a 12-month transitional employment programme. It's the brainchild of manager, Lee Wakeham, who explained: "They come out of prison and come to work for us, initially on a two-week trial period.
"If the trial goes well, they then get a three-month contract. If they do well in that and there are improvements in their attitude, behaviour and reliability, we then give them another three-month contract.
"At the end of that, if they've got their food hygiene qualifications and all the things that make you a good employee, I'll then give them another six months contract. If they make it through those six months, I want employers to understand that there has been a process that this person's gone through. It's then my job then is to held them find long-term employment with someone else, having put the issues of their past behind them."
Lee knows first-hand how important the right rehabilitation is for those leaving prison. After a stretch in jail in his West Country home, Lee moved to Manchester in 1996, but found himself locked up again.
"I got out of prison for the second time and got a job," Lee explained. "That employer really invested a lot in me, in spite of the fact that I was still quite volatile and not necessarily the most reliable employee. They invested a lot of time and effort. I moved to London as a Trainee Regional Sales Manger, just a year and a half after getting out of prison."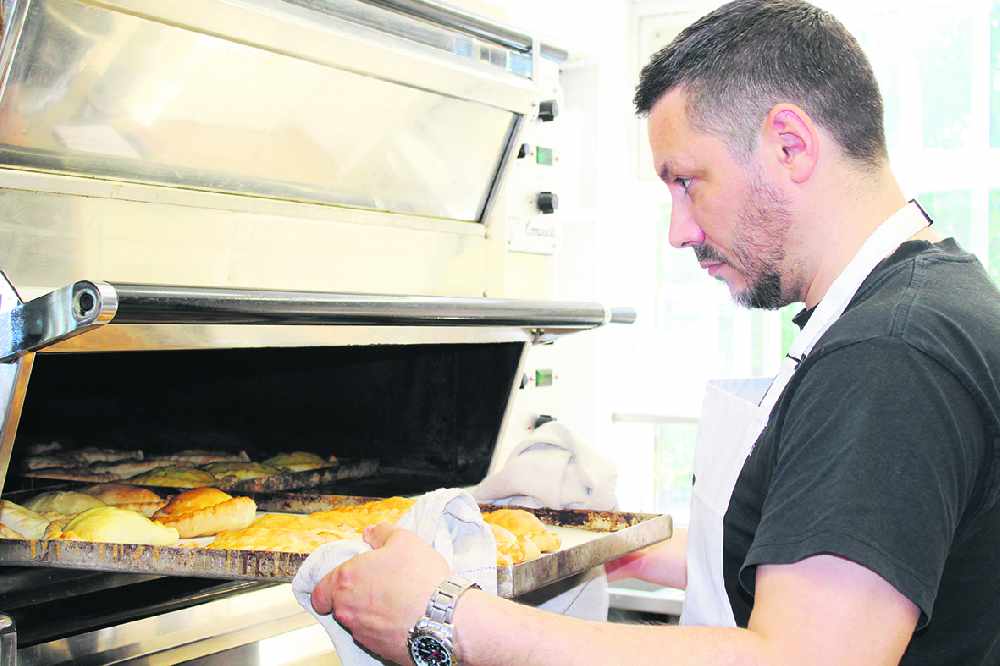 After a successful 20 year career in sales and recruitment, Lee decided he'd had enough and started working as a resettlement worker; meeting people in prison and trying to help them sort their life out when they got out.
He said: "One of the main things that they all said was that they just need a job. Unfortunately, it doesn't quite work out like that. While they think a job is the solution, it's not. What I found quite quickly was after getting someone a job, within 3-6 months, it then becomes the biggest problem in their life.
"Sustaining employment was really difficult. People come out of prison with the attitudes that you need to survive in prison. If you take that into the workplace, you'll get fired pretty quickly."
Lee continued: "Not everybody that we take on is ready for work; that's the whole reason why we're here. We take that risk before 'normal' employers take that risk. I'd say out of every ten people we take on, if three or four make it through the twelve-month period, that's fantastic. The key for the other 60-70% is minimising the impact on them if things don't go right."
The idea for H.M.Pasties came from a Groundwork project called Blue Sky and Lee's desire to combine his two greatest passions; pasties and rehabilitation!
After running as a small-scale pilot project since December, H.M.Pasties is now open and employing five ex-offenders. As well as the day-to-day bakery, it supplies large organisations such as the Lowry Theatre and Manchester Central, with Manchester University joining the ranks in September.
This week, the team has been catering for around 4000 people a day at Salford University's graduation ceremonies.
The scheme was awarded £50,000 from the National Lottery People's Project, which will go towards funding a large production kitchen in Ashton, meaning H.M.Pasties can take on more corporate customers and employ more ex-offenders.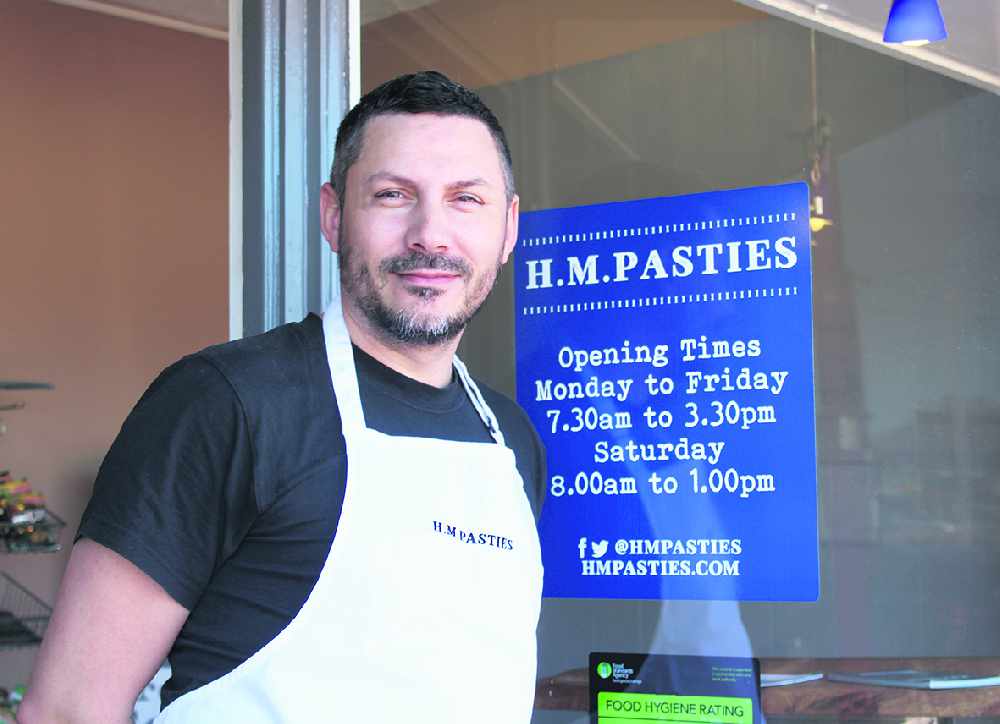 H.M.Pasties business slogan is 'Bring out the good inside' and that is certainly what it does.
"What we want to do is bring out all the good, positive stories that are happening in prison," Lee said. "If you Google 'Her Majesty's Prison', you'll find prison violence, deaths in prison etc. Nobody is going to tell you about projects like us. You don't see the positive stuff.
"I want our shelves stocked full of things that are made in prison. Our chairs and table were made by people at HMP The Mount in Hemel Hempstead. The painting on the wall was done in prison. I want two or three pieces of art on the wall made by people in prison. We'll sell it, take a small commission and send the rest back to them. We've got poetry books written by people in prison and we've got recipe kits that were done at HMP New Hall, a woman's prison in Wakefield."
The ingredients used in the pasties come fresh from the 128-acre farm at HMP Kirkham. Lee added: "The beauty of that is the ingredients are with us within two days of coming out of the ground. So within 72 hours of vegetables coming out of the ground, they're with our customers."
As well as a winning a silver medal at the British Pie Awards for it's popular jerk chicken pasty, H.M.Pasties has been nominated for 'Food & Drink Retailer of the Year' at the Manchester Food & Drink Festival Awards. You can vote at http://foodanddrinkfestival.com/awards.
H.M.Pasties is open from 8.30am-2.30pm at 395 Manchester Road, next to Edge Lane tram stop. For more information, visit www.hmpasties.com.