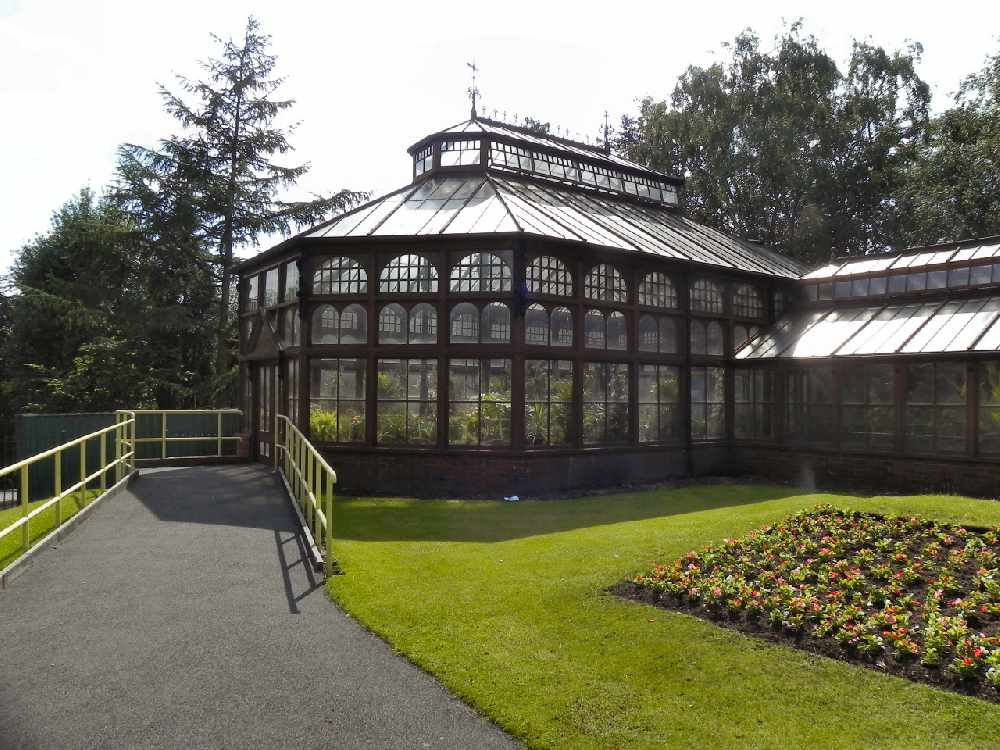 A huge campaign has been launched on to save Stamford Park conservatory after the decision to demolish it caused uproar locally.
Tameside Council's executive cabinet voted to demolish the iconic building on Wednesday and replace it with a new, more cost-effective formal garden.
A conservatory has stood on the spot since 1907. It was built from the legacy left to Stamford Park by John Nield. Between 1982-1984, the conservatory was brought down and completely rebuilt and restored to its original Victorian design.
Another extensive refurbishment followed in 2003 but the conservatory has been closed since 2015 for safety reasons and fallen into disrepair.
The decision to demolish it has sparked outcry from angry residents and local politicians.
A protest in Stamford Park has been organised for 12pm tomorrow (Saturday, June 29) and a petition calling on the decision to be reversed has been signed by almost 2,000 people in around 24 hours
The 'Save Stamford Park Greenhouse' group on Facebook has around 800 new members since the plans were announced.
In a statement, the Save Stamford Park Conservatory group said: "Mr Neild bequeathed the conservatory to benefit local people and would be shocked by the current state of disrepair.
"Local people deserve transparency and the chance to decide on the fate of such an iconic local building which is part of our heritage. Furthermore, after the recent Carillion disaster, the spending of money should be discussed with residents and not simply decided at a council meeting.
"Residents should be given the chance to work with the council to restore the building to its former glory, bringing visitors to the area and preserving our heritage."
Two local MPs have also thrown their weight behind the campaign, writing to Tameside Council leader, Cllr Brenda Warrington, to oppose the plans.
In a joint letter, Angela Rayner MP (Ashton-under-Lyne) and Jonathan Reynolds (Stalybridge & Hyde), wrote: "We understand that central cuts to the council budget mean that difficult decisions have to be made across all departments, but this is a valuable community asset that shouldn't be lost.
"Stamford Park is an extremely well-used and much loved facility and you only have to look at comments made by members of the public in reaction to plans to demolish the greenhouse to gauge the strength of feeling on this matter.
"Can we look at ways to raise the funding required to make the necessary repairs to the greenhouse? We are confident there would be high public interest in saving it."
At the meeting of the Executive Cabinet on Wednesday, restoring the conservatory to its former glory was deemed high risk.
The cabinet was told that building a replacement would cost £250,000, but demolishing it and building a new garden would cost £50,904 in total.
Ashton St. Michael's councillor Yvonne Cartey said she was saddened by the decision and blamed budget cuts from central government.
"I'm very disappointed it has come to this," she said. "It was a huge attraction to the park when it was open and I myself spent many happy days there.
"I'm glad so many people are taking an interest in it. I was there when Margaret Oldham re-opened it in 2003 and she would be turning in her grave.
"It's sad but we have to lay the blame where it should be; this is what happens after nine years of austerity. We haven't got the budget to pay gardeners to maintain it, even if we could keep the building open."