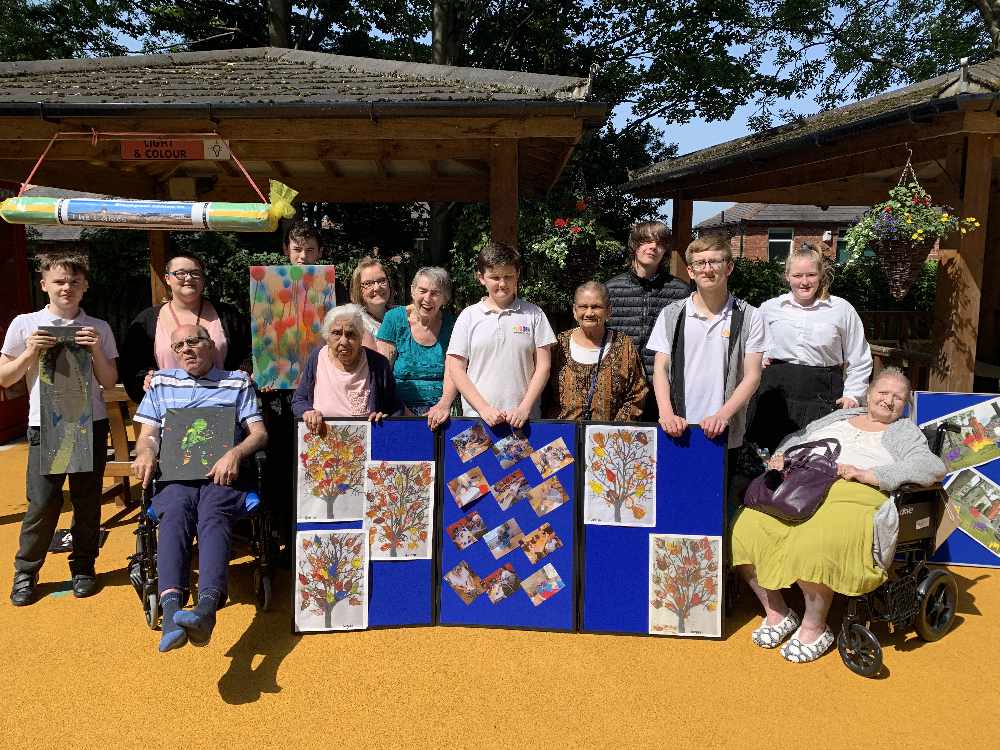 Over the past school year, The Lakes Care Centre has collaborated with the Walsh Group at Thomas Ashton School in Hyde to work on a variety of wonderful art projects.
National Care Home Open Day 2019 ran with the theme 'Celebrating Arts in Care' and there was no better showcase of that than at The Lakes.
Their fantastic work was on display at The Lakes on Friday as the group visited the care centre for the final time before they leave school.
Kim McDonough, who teaches Walsh Group at Thomas Ashton, said: "Throughout the year we have visited the residents at The Lakes and have worked with them on various art projects. Some of the artwork has been included in local art galleries and the families of the residents have been very grateful to the class for their patience and time.
"It has been amazing to see both residents and pupils working so well together and to see two generations connected through art. I am very proud to have taught them this year and feel privileged to have seen them mature."
Tracy Hannible, Senior Activities Co-ordinator at The Lakes, added: "Our work with Thomas Ashton has been of great benefit to our residents. We have done some fantastic artwork with them. We benefitted from coffee mornings and a great friendship has formed. We class them as a big part of the Lakes family."