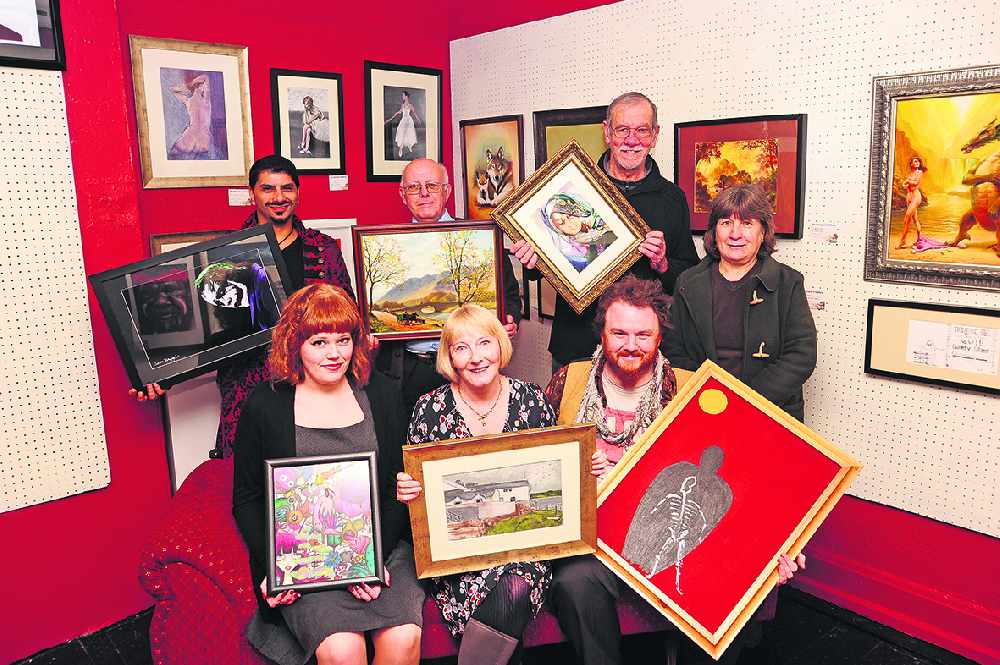 A Stalybridge gallery is still providing opportunities for young, up and coming artists as it celebrates its 20th anniversary later this year.
The People's Gallery on Melbourne Street started out as in impromptu display at in the old Credit Union building before developing into a staple of the Stalybridge high street.
Two decades later, the gallery is still doing things differently, fighting against the perceived 'pretentiousness' of art galleries, making it accessible for all.
Back in 1999, local artist John Kimpton approached the manager of the Credit Union, Steve Ollerenshaw, asking if he could display his work on the building's empty walls.
He then approached another budding local painter, Chris Cyprus, to join him. Chris had recently left the building trade due to a back injury and was looking to establish a career in art.
Chris, now a full-time artist, recalled: "I had my work at the Halder Gallery in Ashton. I met John Kimpton there and he encouraged me a lot. I hadn't been getting encouragement from anyone at the time. I was peddling around my works and people would say, "Oh I've never heard of you. What art school did you go to? Did you go to college?" I'd just come out of the building trade, I didn't know anything!
"I was putting stuff in pubs and anywhere I could. I was self-employed so I needed to continue making a living, but because I had a back injury, I couldn't go back into the building trade. I had to make it work because all the galleries were elitist.
"John told me he'd started putting his work up at the Credit Union in Stalybridge. They welcomed us with open arms and as soon as I put them up, they started selling. It was a brilliant springboard for anyone who is starting out and it's still the same with the People's Gallery now."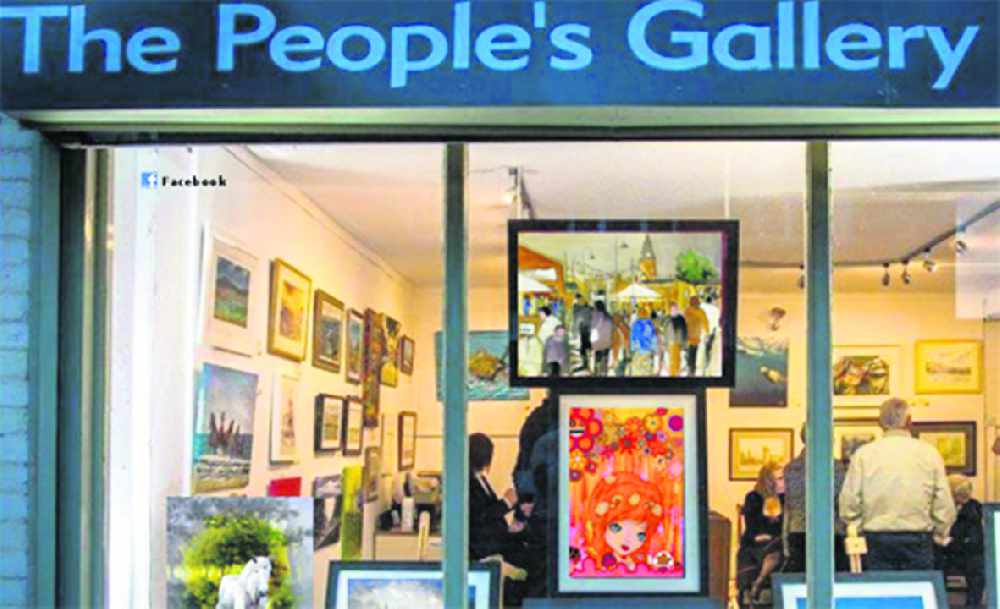 Eventually, as other artists came on board, the art overtook the Credit Union, which became Cash Box and moved to Ashton.
The gallery moved to it's current premises on Melbourne Street as more and more artists joined it's ranks, including Gordon Clegg in 2002.
We're like a membership co-operative," Gordon explained. "It's non-profit making; we're all volunteers. Our primary function is a place for new artists.
"We like established artists alongside new artists but we don't want to become elitist," he continued. "Art should be fun. If you can't enjoy it then what's the point?"
It's an attitude that People's Gallery artists, including Chris, carry with them throughout their career.
Now based at Woodend Studios in Mossley, Chris was featured on BBC's The One Show last year, talking about his 'Northern Lights' series of colourful oil paintings of local Northern scenery.
"The People's Gallery is the most unique, independent gallery for miles around," Chris said. "It's owned by its members. That's a big strength. There are paintings here that are as good as some of the top galleries.
"You'll get someone academic going, "That's not very good, is it?" That's what I had from my art teachers at school and it's totally discouraging. Whereas here, people will say, 'I can see potential in that. Keep working and bring me more stuff to look at.' It gives people that lift to carry on.
"You can see a big improvement when an artist starts showing their work. As soon as someone buys your art, it goes off the scale. It just gives you that boost."
As well as encouraging new artists to display their work, the People's Gallery also aims to encourage as many people as possible to step in and view the art.
"It's about crossing that threshold," Gordon said. "People don't know what's expected of them when they're in an art gallery. They'll stand outside and point at pictures in the gallery without coming in. We want to welcome everyone."
With that in mind, the People's Gallery is hosting a 20th anniversary celebration on June 21 and are inviting the Tameside community to join them.
A collection of work from the past two decades will be on display, alongside the gallery's current crop of talent.
Greater Manchester Mayor Andy Burnham will be in attendance, alongside Stalybridge & Hyde MP Jonathan Reynolds.
The anniversary exhibition will then run until the end of July and you can find out more about the People's Gallery at thepeoplesgalleryblog.wordpress.com.