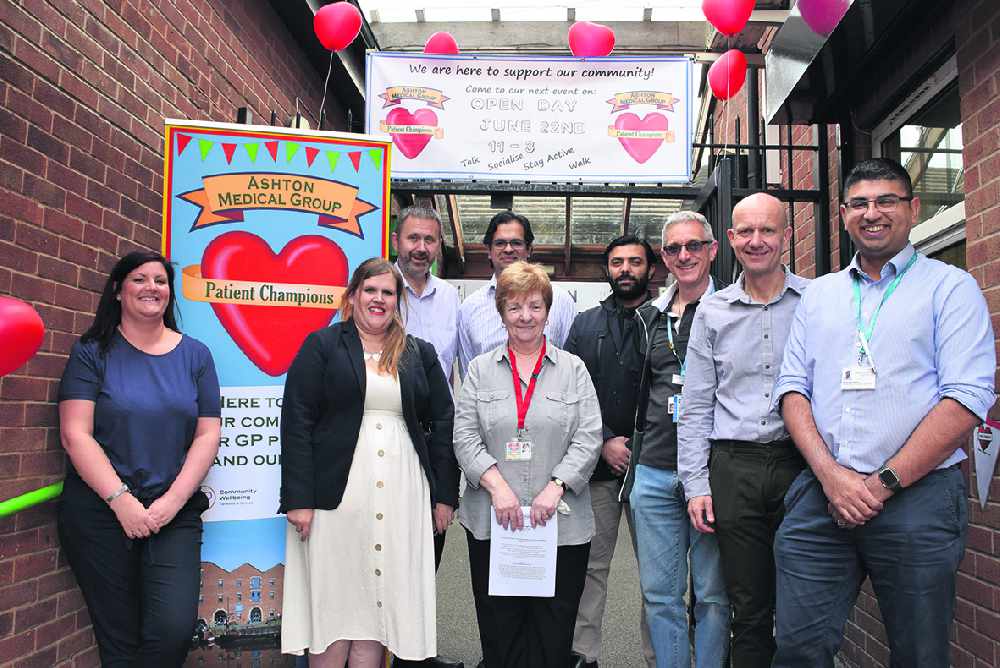 Three surgeries have merged to create a community-based practice named Ashton Medical Group.
The group, formed of Tame Valley, Chapel Street and Bedford House is based on Glebe Street, Ashton, and brings together a service for a total of 20,000 patients.
Following a major premises improvement and refurbishment, AMG held a very successful open day.
The event was supported by other Tameside agencies such as Be Well, Tameside Wellbeing College, Tameside Carers, Emergency Response and Patient Participation Group (PPG)
It gave patients an opportunity to speak to the doctors as well as medical and non-medical staff, gain advice from support agencies and look around the new consulting rooms whilst discussing the recent changes.
The community-based practice also introduced the new NHS Patient Champion volunteers.
They were keen to showcase current and future patient activities offered to support those requiring non-medical interventions.
They have walking groups in Stamford Park and have future plans for activities within the surgery such as reading/book clubs, gardening, knitting, healthy living seminars and coffee mornings.
AMG would like to thank all their patients for their patience and continued support during the recent transition and look forward to a positive and exciting future.