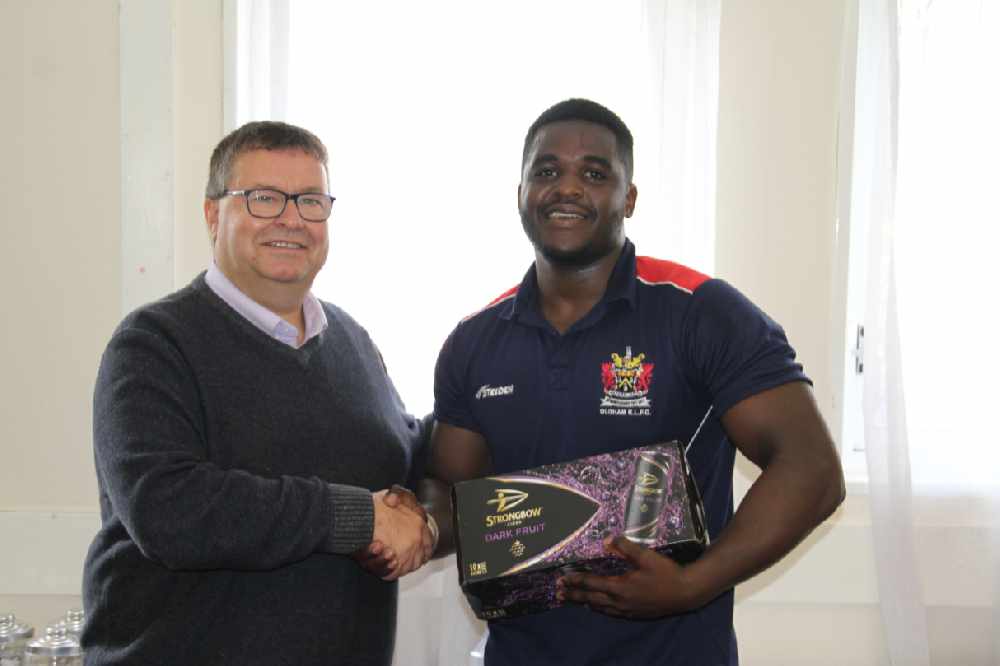 Betfred League One: Oldham 34-18 Coventry Bears
Titus Gwaze won't forget Oldham's 34-18 win against Coventry Bears in a hurry.
The 19-year-old on-loan prop from Wakefield Trinity made his first start after ten sub appearances, won the Roughyeds' champagne-moment award and heard club chairman Chris Hamilton describe him as "the biggest eater in the club."
Chris told sponsors and guests in the hospitality suite: "This lad's a great lad and his pass to send in Dave Hewitt for the first of our six tries was pure magic. That's what won him the champagne-moment award.
"He's also got the biggest appetite in the club. He's always hungry. We can't fill him. I don't think he must get fed at home."
Titus, born in Zimbabwe, raised in Johannesburg, arrived in England when he was ten to link up with his Mum, who was living in Huddersfield.
Speaking in a rich Yorkshire accent, he said: "Coming from Wakefield, even though I'd only played academy rugby, I thought it would be proper easy at Oldham in League 1. What a shock I got playing against men !
"I found it tough at first but I'm loving it here. I would like to thank the club for having me and helping me to develop my game."
As expected, Coventry were no easy-beats. Far from it. They played tough, well-constructed rugby, tackled with resolve and ferocity and had a clever midfield organiser in Nick Newman, an Aussie import.
Oldham had to be at their best in the first half to finally get on top of the Midlands outfit after about 20 minutes before running in four tries, three of them converted by Paul Crook, to build a 22-0 lead at half-time.
Two of the first-half four were scored by man-of-the-match Danny Langtree, who said later: "Since our last loss against Hunslet at Easter we have gone from strength to strength. The challenge for us now is to keep it up."
Other first-half scorers were scrum-half Hewitt, thanks to that 'magical' Gwaze piece of handling, and replacement hooker Matty Wilkinson, whose explosive work from dummy half was a principal feature of Oldham's performance.
Coventry maintained their good work in the second half, scoring three tries to two in the in his last twosecond period and doing more than enough to ensure that Oldham couldn't afford to take their foot off the pedal.
Danny Bridge and Ritchie Hawkyard added further tries for the home side while Crook finished with five conversions from six shots to give him figures of 21 goals from 27 attempts in his last three outings and, remarkably, 13 from 14 in his last two games.
This win, coupled with Hunslet's defeat at Workington, lifted Roughyeds to third place behind Whitehaven and London Skolars with two games to go to the half-way point in the league campaign.
Next up is another tough assignment at Keighley on Saturday night, kick-off 6.30pm.
Oldham scorers: tries, Hewitt, Langtree (2), Wilkinson, Bridge, Hawkyard; goals, Crook 5/6.
Team: Hawkyard; Johnson, McComb, Holmes, Maders; Crook, Hewitt; Spencer, Owen, Law, Bridge, Langtree, Gwaze. Subs: Davies, Wilkinson, Whittel, Calland.
Ref, Brad Milligan; Att: 451.
By Roger Halstead