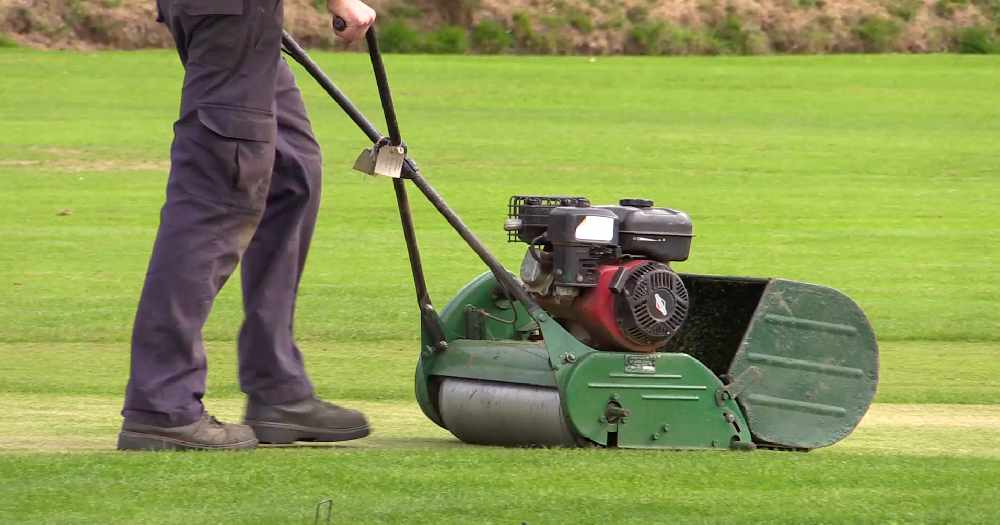 After the nigh-on complete washout the previous week the GMCL saw a full programme on Saturday and it was a mixed set of results locally with 5 wins and 6 defeats.
Sunday saw the first round of the Derek Kay Cup. All 3 Denton clubs progressed but there was an early exit for Glossop; Flowery Field; Stayley and Dukinfield.
Premier Division
Denton St Lawrence made it 2 wins from 3 games, (with the other being washed out) when they visited promoted Monton. It was pro Neil Hornbuckle's debut, after a late arrival in the country, and he made an immediate impact with a half century, (54) as DSL ran up an impressive 240-5. However, it was Liam Parkinson who took the plaudits with a century. He came in at the fall of the 1stwicket, (7-1), and batted almost through the innings. It was a stiff target for Monton who fell to 34-3 with overseas man Neil Bailey making the early inroads. A decent 4thwicket partnership for Monton gave them hope as they reached 146 without further loss, but when Hornbuckle struck it led to somewhat of a procession as Monton added a mere 21 for the loss of 6 wickets, leaving DSL winners by 73 runs. Matt Sonczak with 3-7 finished things off. The win leaves DSL second in the table, equal on points with leaders Greenfield, but with an inferior run-rate.
Egerton 189-6 Stand 180ao; Flixton 160-2 Clifton 155ao; Greenfield 167-4 Woodbank 166-7; Monton 167ao Denton SL 240-5; Prestwich 146-4 Royton 142ao; Woodhouses 150-9 Roe Green 232-8
Division 1A
Denton's comfortable win over Brooksbottom took them to the top of the table a point above promoted Uppermill. Three wickets each for sub-pro Jake Sandham and Casey Roche limited the visitors to 132 and in reply Denton reached the target with relative ease, losing only 3 wickets in the process. It was a real run feast at Flowery Field as the home side posted 349-4. It was an innings which was consistent throughout with half centuries for Kieran Lawton; Steve Wharton; Jamie Garde and Mike Burns. The Unsworth was spirited, particularly in a 8thwicket partnership of 74, but Burns, (4-59), was the key man in limiting them to 267, leaving Flowery winners by 82 runs. Glossop also maintained their 100% record from completed games as they overcame Heywood by 37 runs. Cameron Ball, (51) provided the highlight of Glossop's 193-9 and Oliver Kenyon, (4-27), was instrumental in limiting the hosts to 156.
Denton 135-3 Brooksbottom 132ao; Denton West 165ao Moorside 175ao; Flowery Field 349-5 Unsworth 267ao; Heywood 156ao Glossop 193-9; Glodwick 175ao Swinton Moorside 126ao; Uppermill 152ao Austerlands 135ao
Division 1B
It was a poor day for local teams as Droylsden; Stayley and Dukinfield all lost. Droylsden made visitors Astley & Tyldesley fight for the winning points after totalling a below par 143. In the Astley reply it was Mehmood ul-Hassan who made them fight for the win. He was instrumental in Droylsden's promotion last year with 64 wickets and on Saturday he had 4-37 as Astley limped home by 2 wickets. Over at Oxford Street Stayley were set 224 to beat visiting Walshaw as the visitors pro and overseas amateur, (Ali Sarfraz and Roman Esau), added 178 for the 3rdwicket. At 90-2 with 26 overs left Stayley would have been hopeful but the middle order failed to push on and they eventually succumbed to an 89 run defeat. Dukinfield, at home to Bury, saw the visitors reach 204-7, (pro Ernest Masuku on his first appearance finishing with 3-69). The Dukinfield reply posted no challenge whatsoever as they collapsed to 29-7, eventually finishing with 112, and a defeat by 92 runs. The results mean that Droylsden; Stayley and Dukinfield are still looking for winning points this year.
Droylsden 143ao Astley & Tyldesley 147-8; Dukinfield 112ao Bury 204-7; Thornham 155ao Whalley Range 159-9; Westleigh 133ao Greenmount 378-4; Heyside 173-3 Edgworth 172ao; Stayley 144ao Walshaw233-4
Division 2A
Micklehurst had a good win at Bury 2ndXI winning by 106 runs and were indebted to Jake Caudwell. Having returned home to Richmond Hill after a spell at Greenfield he top scored with 77. He was aided by extremely promising youngster Tom White, (44) as Micklehurst totalled 202. White chipped in with the ball as well, (3-12) as Bury succumbed for 96.
Bury 2ndXI 96ao Micklehurst 202ao; East Lancs PM 34-2 Werneth 33ao; Elton 66-3 Elton Vale 64ao; Glossop 2ndXI 205ao Prestwich 2ndXI 229-9; Roe Green 2ndXI 108ao Winton 226-8; Shaw 306-4 Littleborough Lakeside 144ao
Division 2B
It was a desperate afternoon for Ashton. Travelling to Edenfield with a much depleted team they reached 14 without loss and then saw a collapse of biblical proportions as all 10 wickets fell for the addition of another 8 runs. Three years ago Ashton reached the Tanner Cup Final with a home grown team, but the loss of all of those players to work commitments, movements to other Clubs and out of the area has left them with a major rebuilding programme the fruits of which are being seen at junior level but will take time to feed through to senior level.
Deane & Derby 271-8 Tottington St Johns 125ao; Edenfield 27-0 Ashton 22ao; Stretford 110-7 Wythenshawe 109ao; Whalley Range 2ndXI 295-5 Greenfield 2ndXI 150ao; Friarmere 122-6 Denton West 2ndXI 118ao; Oldham 138ao SW Manchester 200-8
Division 3 East
Denton SL 2ndXI 179ao Glodwick 2ndXI 96ao; Springhead 205-7 Dukinfield 2ndXI 202ao; Stand 2ndXI 84-5 Denton 2ndXI 83ao; Unsworth 2ndXI 82ao Flowery Field 2ndXI 88-2; Saddleworth 153ao Heywood 2ndXI 129ao; Werneth 2ndXI 60-4 Oldham 2ndXI 57ao
Division 4 East
Ashton Ladysmith took on Stayley 2ndXI and were set 146 for the win. They put up a decent show but there was not sufficient support for Dave Gaskin, (41), to take them over the line, as they fell 26 short of victory.
Ashton Ladysmith 120ao Stayley 2ndXI 145-9; Failsworth Macedonia 292-8 Thornham 2ndXI 126ao; Royton 2ndXI L Heyside 2ndXI W; Ashton 2ndXI 80ao Newton Heath 260ao ; Moorside 2ndXI 179-8 Woodhouses 2ndXI 173ao; United Stars 92ao Friarmere 2ndXI 161-8
Derek Kay Perfit Cup 1stRound (Local Games)
Unsworth 144-8 Glossop 140ao; Edgworth 144-4 Flowery Field 143ao; Stayley 143ao Greenfield 145-4; Denton 168-5 Woodbank 167ao; Egerton 174-7 Denton SL 180-7; Brooksbottom 101ao Denton West 104-8 ; Dukinfield 81ao Astley & Tyldesley 82-0