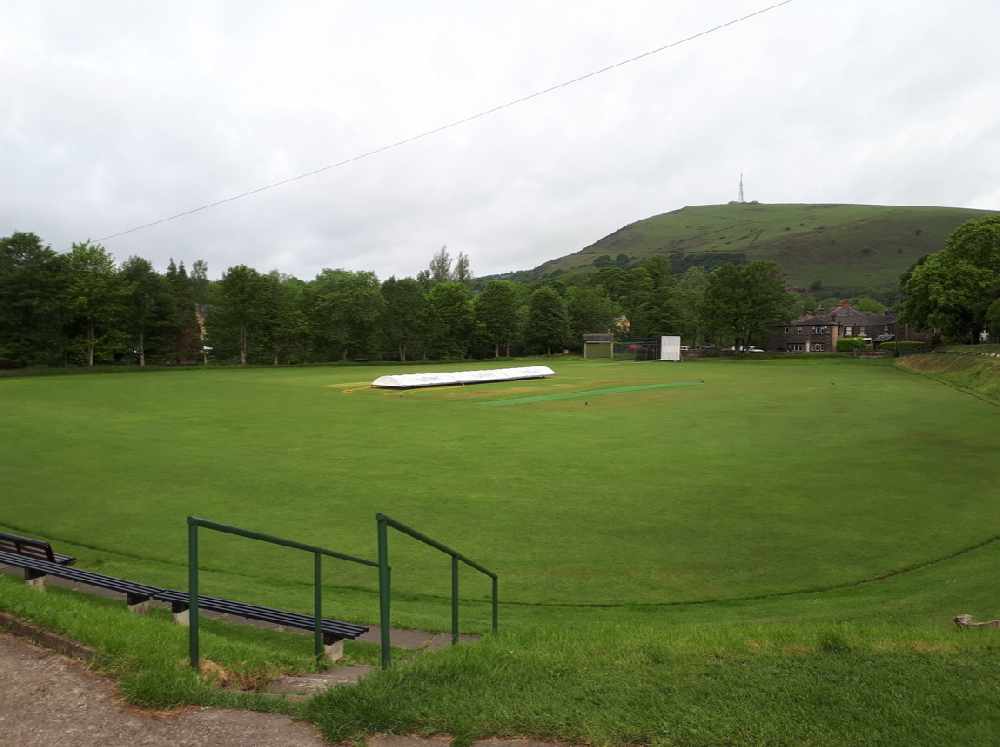 Denton St Lawrence fell to their first defeat of the campaign, but still remain 15 points clear at the top. 
Woodbank closed the gap after a routing of champions Flixton. DSL travelled to Greenfield who had slipped a little recently. Greenfield batted first and made 160. Scott Kirwin, after his staggering 245 the previous week, turned to the ball and took 5-47 with good support from pro Neil Hornbuckle, (4-26). On the small Lad Hill Lane ground a target of 161 would not have fazed DSL especially with both Kirwin and Hornbuckle in prime form with the bat. But it wasn't to be their day and other than 36 from Liam Parkinson there was no real sign that they would challenge and they fell 33 short. Elsewhere there were comprehensive wins for Stand and Monton and closer victories for Roe Green and Egerton.
Egerton 195-6 Clifton 158-9; Woodhouses 107ao Stand 109-1; Prestwich 144-8 Roe Green 148-7; Monton 315-4 Royton 109ao; Greenfield 160ao Denton SL 127ao; Flixton 89ao Woodbank 92-1
Division 1A
The closest game of the day in Division 1A was at Denton who saw visitors Austerlands total 184, (Ali Ismail 4-34). With Umar Waheed, (80), leading from the front Denton must have felt confident of a win against the strugglers as they got to 102-3 with 30 overs remaining. But the departure of Waheed at 143-5 saw Austerlands start to claw their way back into the game and left Denton needing 15 with time to spare from the last pair. But it wasn't to be as the points went to the visitors by a narrow margin of 5 runs. Denton West bounced back from the reverse at the hands of Heywood last week as they had a comfortable win over Brooksbottom. It took them to the top of the table, a point ahead of 2ndplaced Moorside. Brooksbottom managed only 152 as the wickets were shared around a 5 man West attack. They fell to 9-2 in reply but an unbeaten 4thwicket partnership of 110 between Aaqib Uppal, (79*), and John Barnett, (34*), saw them home safely. It was a disappointing afternoon for both Flowery Field and Glossop. Flowery failed to chase down a moderate 156, (pro Kurtlyn Mannikam 4-40), posted by Swinton Moorside. Glossop made Glodwick fight for the win after totalling only 132 themselves, (Alex Browne 40). With Glodwick at 102-7 in reply Glossop were well in the game but a hard hitting 28 from 13 balls from Bradley Heap saw the hosts over the line.
Denton 179ao Austerlands 184ao; Denton West 153-3 Brooksbottom 152ao; Flowery Field 94ao Swinton Moorside 156ao; Heywood 177ao Moorside 187-9; Glodwick 136-7 Glossop 132ao; Uppermill 102-2 Unsworth 98ao
Division 1B
Dukinfield got their first win in 4 games and increased the gap to the bottom two as they successfully chased the 139 set by Whalley Range, (Joel Morton 4-34). Dukinfield fell to 77-5 in reply but reached the target with 4 wickets and 5 overs to spare. Droylsden fell to a 4thconsecutive defeat as they were dismissed for 109, the third game in a row they have totalled that! It was a disappointing score after an opening stand of 54, of which Matt Halliday got 51. Opponents Bury cruised home in 21 overs for the loss of a single wicket. Stayley moved into lower mid-table as they successfully chased visiting Edgworth's 183-8. The key was an opening partnership of 116 between Munir Tanzil, (38), and Rhys Downend, (70) as Stayley got home by 5 wickets.
Droylsden 109ao Bury 113-1; Dukinfield 145-6 Whalley Range 139ao; Thornham 158ao Walshaw 163-1; Westleigh 110ao Astley & Tyldesley 111-0; Heyside 200ao Greenmount 325ao; Stayley 184-5 Edgworth 183-8
Division 2A
It was 4 defeats in a row for Micklehurst as they were soundly beaten by Shaw who ran up 296 on what was a long afternoon for the Richmond Hill team. Lewis Daniel picked up 4-57 for Micklehurst who showed little resistance in their reply as they fell for 109. The win for Shaw, and a first defeat of the season for Elton, saw the Holebottom Clough side go to the top of the table.
Bury 2ndXI 234-6 Werneth 233-9; East Lancs PM Winton ; Elton 161-8 Littleborough Lakeside 165-3; Glossop 2ndXI Elton Vale ; Roe Green 2ndXI 159-4 Prestwich 2ndXI 158ao; Shaw 296ao Micklehurst 109ao
Division 2B
Two balls into the game Ashton had fallen to 0-2 at leaders Friarmere and an early finish looked to be on the cards given the Rayner Lane teams fragile batting line-up. However, they fought back really well and a 4thwicket stand of 121 between Adnan Bashir, (65), and Danny Hawthorne, (61) led to a decent total of 208. But it proved little problem for the leaders as they cruised home by 7 wickets, and they now look to be in a race for the title with Edenfield, (who visit Rayner Lane on Saturday).
Deane & Derby 239ao Greenfield 2ndXI 135ao; Edenfield 61-1 Tottington St Johns 60ao; Stretford 68ao SW Manchester 97ao; Whalley Range 2ndXI 160ao Wythenshawe 276-7; Friarmere 209-3 Ashton 208ao; Oldham 184ao Denton West 2ndXI 109ao
Division 3 East
Denton SL 2ndXI 137ao Flowery Field 2ndXI 148ao; Springhead 144-5 Denton 2ndXI 143ao; Stand 2ndXI 97-3 Oldham 2ndXI 96ao; Unsworth 2ndXI 182-4 Dukinfield 2ndXI 179ao; Saddleworth 313ao Glodwick 2ndXI 150-8; Werneth 2ndXI 191-4 Heywood 2ndXI 189-8
Division 4 East
Ashton Ladysmith got their first win in 4 games as they chased the 139-8 set by Thornham 2ndXI, (Paul Reynolds 4-38). It wasn't an easy chase as they lost 8 wickets and were indebted to David Gaskin, (58), for the winning points which enabled them to leapfrog Ashton 2ndXI who were trounced by leaders Friarmere 2ndXI.
Ashton Ladysmith 140-8 Thornham 2ndXI 138-9; Failsworth Macedonia 210ao Newton Heath 233ao; Royton 2ndXI 133ao Stayley 2ndXI 137-6; Ashton 2ndXI 69ao Friarmere 2ndXI 237ao; Moorside 2ndXI 272-3 Heyside 2ndXI 31ao; United Stars 217ao Woodhouses 2ndXI 136ao
By Martin Frost