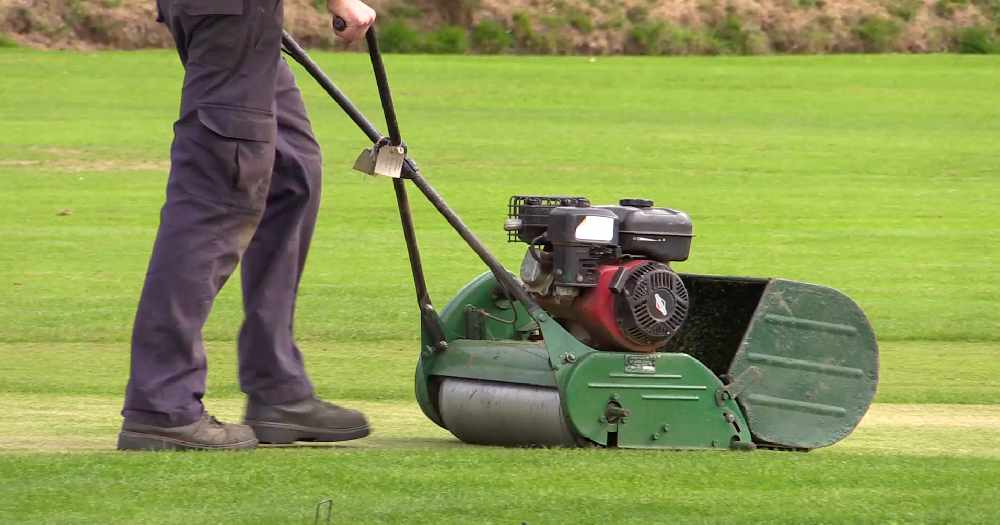 The weekend's action in the GMCL started on Friday with the Premier T20 but the rain had a say in some of the games locally with Denton St Lawrence, Stayley and Flowery Field falling victim. In the derby at Higher King Street Denton had the better of Dukinfield winning by 9 runs in a curtailed game.
Whilst rain impacted at the start of some games on Saturday it thankfully abated to leave a full programme and it was a reasonable afternoon locally with 5 victories. Denton SL continued their great start making it a 100% record from completed games and stand proudly at the top of the Premier Division. Glossop have a similar record and lie 3rd in Division 1A. There was a run feast at Micklehurst in a game which saw over 650 runs and a win for the Richmond Hill team. However the action concluded with Dukinfield; Droylsden; Stayley; Ashton and Ashton Ladysmith still searching for their first winning points of the campaign.
Premier Division
The game at Denton St Lawrence was slightly curtailed to 48 overs, but a tremendously consistent display throughout the order saw the Saints reach 281-4. There were half centuries for each of Adam Hawley; Scott Kirwin and Matt Sonczak, which set Prestwich a stiff target. The game was heading the way of DSL as the Prestwich reply fell to 71-4, but a 5th wicket partnership of 117 put them back in the match. However, they were unable to build on this as the last 6 wickets fell for 41 as Ben Tighe picked up 5 wickets aided by 4 from overseas man Nick Bailey. DSL lead the table by a single point from Roe Green who had a convincing win at Royton, who are finding the challenge of the Premier Division difficult.
Clifton 211ao Greenfield 90ao; Stand 140ao Flixton 145-5; Egerton 77-2 Woodhouses 76ao; Royton 164ao Roe Green 257-6; Denton SL 281-4 Prestwich 219ao; Woodbank 228-8 Monton 144ao
Division 1A
The big game locally was a derby at Egerton Street as Denton hosted Denton West. It went the way of the visitors, who picked up their first win of the season, after they totalled 228-8. In doing so they inflicted Denton's first defeat. Andy O'Brien starred with 110, and it was his opening partnership of 113 with Hamish Dunlop which provided the platform. The Denton reply was steady and with 18 overs left, and the score 84-2, a further 147 were required leaving the game in the balance. Despite an unbeaten 60 from Umar Waheed it was Aaqib Uppal who held the upper hand finishing with 4-60 as the home side fell 67 short. Glossop made it three wins with a good victory over Moorside after totalling an average 153. This was decent recovery from 88-7, thanks to 43 from Jarrod Holmes coming in at no. 8. Moorside never got going in reply and with the wickets shared around Glossop ended up victors by 79 runs. It was another good afternoon for Flowery Field. The total of 154-8 at Austerlands looked a little below par but a 5-25 return from Declan Feakes and a 4 wicket haul for Mike Finan were too much for an Austerlands side which has struggled after last season's promotion.
Brooksbottom 50ao Uppermill 52-1; Denton 161-8 Denton West 228-8; Glossop 153ao Moorside 74ao; Swinton Moorside 50-6 Heywood 49ao; Unsworth 166ao Glodwick 283-7; Austerlands 111ao Flowery Field 154-8
Division 1B
It was a disappointing day locally as Droylsden; Dukinfield and Stayley all went down. Over at Whalley Range, Stayley fell for 55 inside 20 overs but did make their hosts fight for the win, taking 5 wickets. With three defeats so far it is a carbon copy of last year for Stayley where they failed to
win for most of the first half of the season. Droylsden have found the step up to Division 1 level difficult and having struggled to top 140 so far this season possibly thought that the Westleigh total of 184 might have been too many. And so it proved as they fell by 36 runs. Alex Jones picked up 4-36 for Droylsden. Dukinfield got 158 at Astley and the hosts were in a hurry in reply. There was a flurry of boundaries and regular fall of wickets as Astley reached the target for the loss of 7 wickets inside 32 overs. For Dukinfield, pro Ernest Masuku and Joel Morton picked up 3 wickets each. Four games into the season it is Walshaw leading the table.
Astley & Tyldesley 162-7 Dukinfield 158ao; Bury 120-6 Thornham 116ao; Droylsden 148ao Westleigh 184ao; Edgworth 170ao Greenmount 191-6; Walshaw 103ao Heyside 58ao; Whalley Range 56-5 Stayley 55ao
Division 2A
Micklehurst had their first home game of the season following an abandoned match a couple of weeks ago, and it was home sweet home for them as they piled up an incredible 407-6 against Werneth. Jake Caudwell is clearly relishing his return to Richmond Hill and weighed in with 115. Not to be outdone Jack Darnborough surpassed this with an unbeaten 158 and with Daniel Clayton adding 58 the Coppice team faced a chase at over 8 runs an over. They made a decent fist of things. A total of 252 would end up with a win most weeks but it still left Werneth 152 adrift. Games between the two are certainly run-filled. 12 months ago they shared nearly 700 runs in a game in which Werneth successfully chased 346
Littleborough Lakeside 252ao Bury 2nd XI 115ao; Prestwich 2nd XI 113ao Elton 209-8; Roe Green 2nd XI 186-8 East Lancs PM 96ao; Winton 87-1 Glossop 2nd XI 86ao; Micklehurst 407-6 Werneth 252ao; Shaw 108-4 Elton Vale 107ao
Division 2B
At Reyner Lane Ashton did well to dismiss the previously free scoring Deane & Derby to 111. Danny Hawthorne starred with the ball for Ashton finishing with 5-33. It is the batting line up which is a real weakness for Ashton and after reaching 44-2 the middle order fell away and they finished 25 short of the win.
Denton West 2nd XI 123ao Edenfield 124-0; Tottington St Johns 60ao Whalley Range 2nd XI 64-2; Wythenshawe 96ao SW Manchester 116ao; Ashton 87ao Deane & Derby 111ao; Greenfield 2nd XI 79ao Stretford 84-3; Friarmere 131-8 Oldham 125ao
Division 3 East
Dukinfield 2nd XI 131-2 Denton 2nd XI 128ao; Flowery Field 2nd XI 104-1 Springhead 103ao; Heywood 2nd XI 143-6 Denton SL 2nd XI 144-5; Glodwick 2nd XI 136ao Unsworth 2nd XI 88ao; Werneth 2nd XI 112ao Stand 2nd XI 113-8; Oldham 2nd XI 228-9 Saddleworth 264-8
Division 4 East
Ashton Ladysmith visited Heyside 2nd XI and after reducing the home side to 62-6 came up against veteran Jon Selby, the former Ashton skipper. He showed all his experience with a 78 which took Heyside to 195, (Paul Reynolds 6-34). This proved too many for Ladysmith who fell short of the win by 67 runs.
Thornham 2nd XI 166-4 Ashton 2nd XI 144ao; Woodhouses 2nd XI 261-7 Royton 2nd XI 113ao; Newton Heath 94ao Friarmere 2nd XI 181ao; Heyside 2nd XI 195ao Ashton Ladysmith 129ao; Stayley 2nd XI 144-8 Failsworth Macedonia 146-8; Moorside 2nd XI 142ao United Stars 193ao