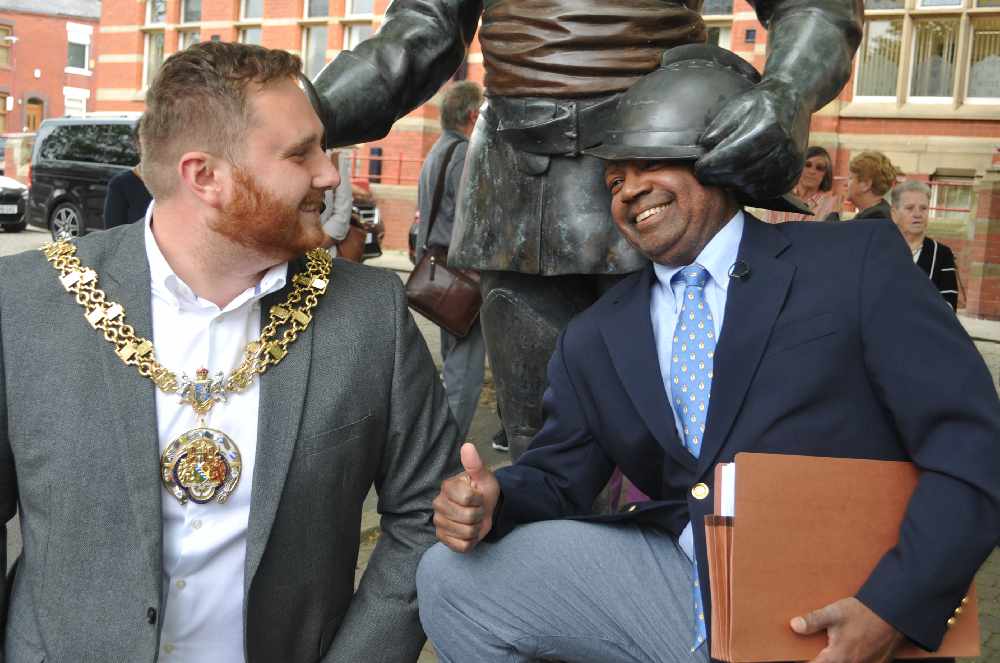 A descendant of Colonel Sir Robert Duckenfield visited the town and was given a grand tour of his family history.
Thomas Averill Duckenfield III made the journey from his home in Washington DC with his wife Lynnette, son Thomas, daughter Katherine and mother-in-law Elma Ecraela.
They were given a grand tour of their family's connections to the area, visiting St Lawrence Church in Denton, where Colonel Duckenfield is buried, as well as Old Chapel, Old Hall Chapel and Newton Hall in Hyde.
A reception was held for Thomas and his family at Dukinfield Town Hall, where the Civic Mayor, Cllr Leigh Drennan, welcomed them to the borough.
Local MPs Jonathan Reynolds and Andrew Gwynne also wrote letters of welcome to Thomas.
"It's been great to be back here after 300 years!" he joked.
"Everybody has been very welcoming. They rolled out the red carpet so we're overwhelmed by the whole thing. I just want to say that I'm very grateful to everyone who has put together the warm welcome that we have felt ever since we arrived."
Thomas' family name can be traced back to the 13th century and he has held a 40-year fascination with his heritage. The story of Thomas' fascinating lineage starts with John Duckenfield, Colonel Duckenfield's grandson, who was a shipping merchant and slave trader based in Bristol.
Thomas explained: "John Duckenfield's son, Robert, established a plantation in Jamaica.
"His English family died of fever and he had a second family with a free negro woman named Jane Engusson.
"They had three children, William, Estcourt and Elizabeth. We're descended from William.
"William came to Virginia by way of ship and established a family in Richmond, Virginia, and so we're derived from there. My father was born in Richmond, Virginia in 1935."
From Dukinfield, Thomas and his family visited Cardiff and then London, via Bristol. As well as taking in both the Etihad Stadium and Old Trafford while in Manchester, the family also visited Stonehenge, Windsor and Oxford University, before taking the Eurostar to Brussels and taking in the continent.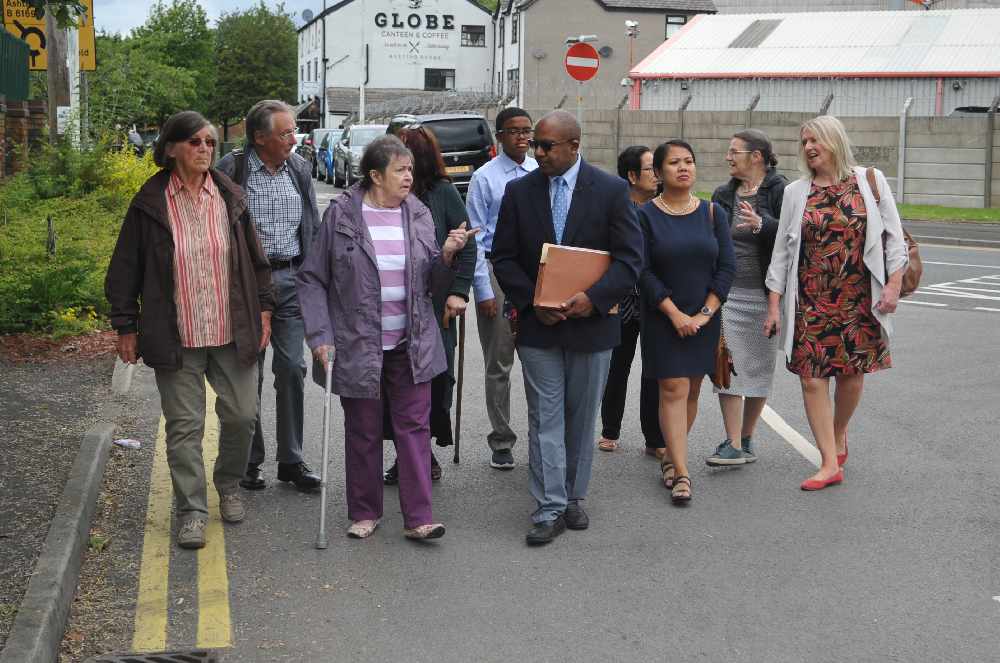 Born and raised in Washington DC, Thomas studied history at the Ivy League Princeton University, then went on to the world famous Harvard Law School.
After that, he served at the Pentagon for four years at the Army General Council's Office.
Thomas' research into his family history as taken him across the world.
He said: "My time at the Pentagon is when I really started ramping up my research into the Duckenfield family. I went down to Jamaica, I went to England to do research, I went to our Library of Congress in the United States and various different archives in different states, such as the Virginia State Archives and the Massachusetts State Archives.
"The Latter Day Saints have been very helpful in terms of their compilation of information, online and in different repositories.
"It's overwhelming," he added. "Along the way, I discovered other individuals who descended from Robert Duckenfield, so I've been in contact with them over the past 20 years or so.
"A lot of them were overwhelmed with having found an immediate line that they can trace all the way back to 1265. It's been great."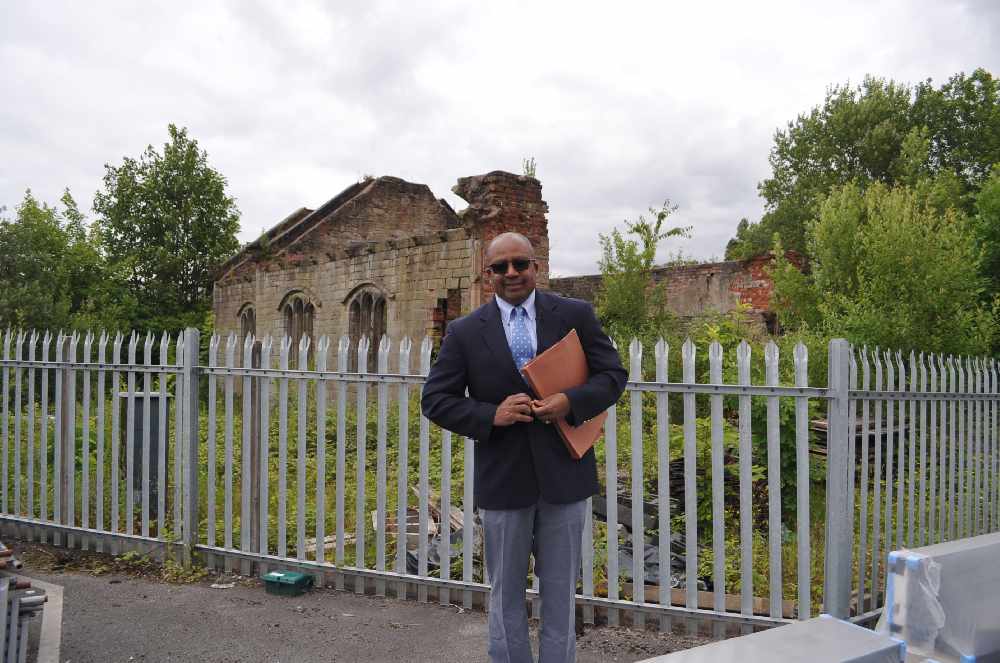 After going on to practice law at various different law firms, Thomas is now a businessman serving the US government, helping veterans get medical care.
Following their visit to Dukinfield, the Duckenfields have pledged £10,000 to the ongoing efforts to preserve Old Hall Chapel.
Thomas said: "We want to contribute to that effort, then there are some other diasporic families that I've come into contact with during research.
"I'm in the process of contacting them to see if they want to contribute as well.
"What we thought we'd do as our own family is to pledge £10,000 and then maybe have another £10,000 that we would match for every dollar raised from sources other than ourselves, to try to give other people the incentive."