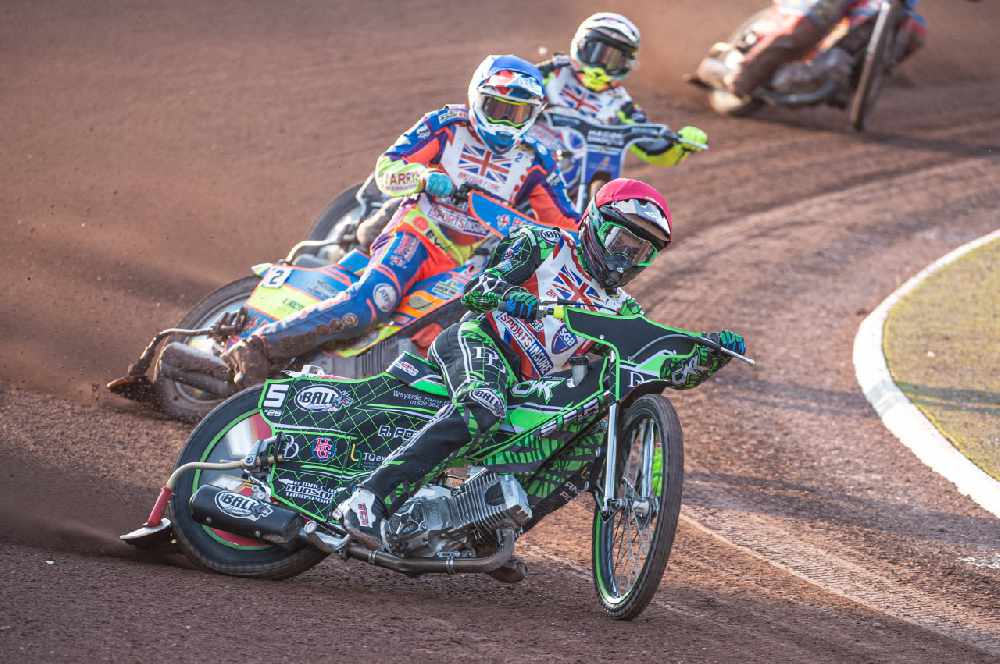 Stockport-born star Charles Wright is the new British champion, after winning the title in front of the BT Sports TV cameras at Belle Vue's National Speedway Stadium on Monday. 
The 30-year-old local lad, who races for Peterborough in the Premiership and Redcar in the Championship, stunned a large Manchester crowd by storming away from the start of the Grand Final to land his first national crown ahead of three former British champions Danny King, Craig Cook and Chris Harris.
Wright, who started his career in second-half under-15s events at Belle Vue's old Kirkmanshulme Lane track, had looked sharp all night dropping only one point, to Danny King, from four completed qualifying races.
His only other blip came in his fourth ride when he was disqualified after being adjudged the cause of the stoppage in a heavy crash with Paul Starke.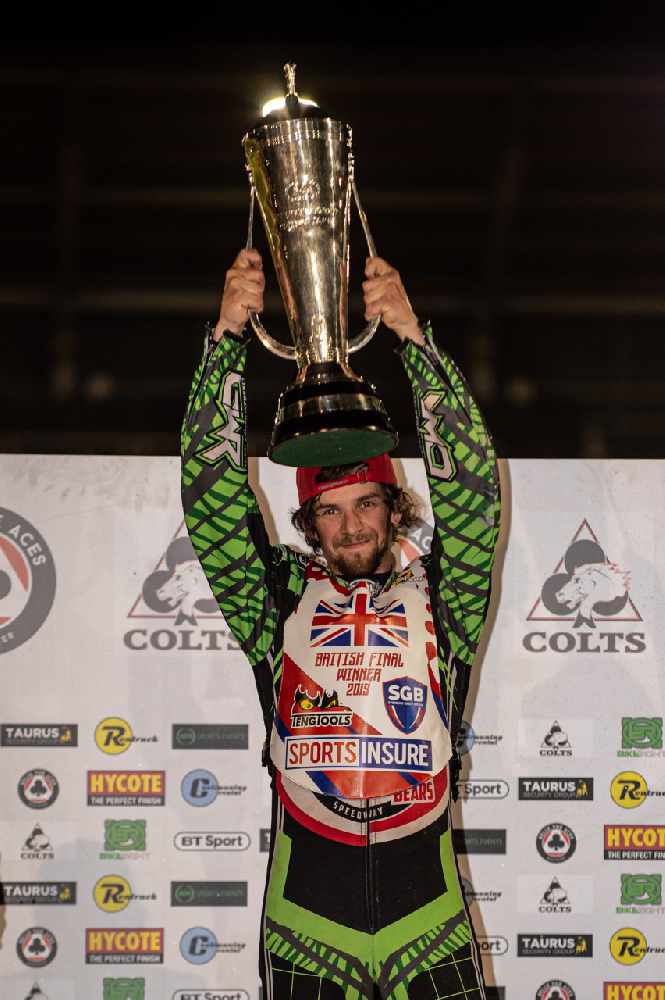 That gave him 11 points and put him into the semi-final heat with Chris Harris (11 points), Belle Vue's Steve Worrall (11) and Lewis Kerr (8).
And it was Wright and Harris who progressed through to the Grand Final to meet the meeting's two top scorers, 2016 champion King, and 2017 champion Craig Cook.
King went on to take the silver medal, with former Belle Vue rider Cook third.
The field had been thrown wide open earlier on Monday morning when defending champion Robert Lambert was forced to withdraw with two fractured vertebrae, the result of two big crashes in the last two weekends.
Lambert said "I was desperate to ride. I thought long and hard about it, but I think it was the best and most sensible decision to take."
Hopes of a home winner evaporated when Belle Vue's 20-year-old star Dan Bewley was also forced to pull out after just two rides.
Bewley ran a last in his opening ride before bouncing back to win his second outing. However he finished the race in obvious discomfort, and was forced out, still feeling the effects of back and hip injuries from a crash with Charles Wright in the Aces recent win at Peterborough.
An elated Wright said afterwards: "I've been going well this year, and I knew on my day I've beaten all the riders in today's field. I just made a good start in the final, got to the dirt first, and got my head down for the win."
"I'm about 90% fit after the crash at Peterborough, but once you're on the bike the adrenaline kicks in and takes over. I don't think I'm shocked. I've always had the belief that I've got the ability, but it feels great to have done it."
The Belle Vue Colts are back in National League action tonight (Thursday) when they take on Kent at the National Stadium (7.30pm).
The two play-off chasing teams met in June when the Aces dumped the Sittingbourne-based side out of the Knockout Cup 96-82 on aggregate, and they will be looking for a similar result to keep up their push up the league table.
Meanwhile the Aces travel to Wolverhampton on Monday in the Premiership, looking for a repeat of their 52-38 away win from their last visit in May.
by Graham Goodwin
Pictures by Ian Charles