The sun shone on Yew Tree Primary on Friday as staff, pupils and parents came together to celebrate the school's 50th birthday!
The glorious weather added to the party atmosphere as the school welcomed a host of special guests to join in the celebrations.
All of Yew Tree's 511 pupils enjoyed a street party at dinnertime, when the whole school gathered outside to eat special packed lunches in the sunshine.
There was also a disco in the school hall and the children each got a slice of commemorative cakes, kindly donated by Ryan Morrison at Vision for Education.
Then, in the afternoon, a special ceremony was held in the junior's playground. Karen Burns, CEO of Victorious Academies Trust and former Yew Tree teacher kicked off the ceremony.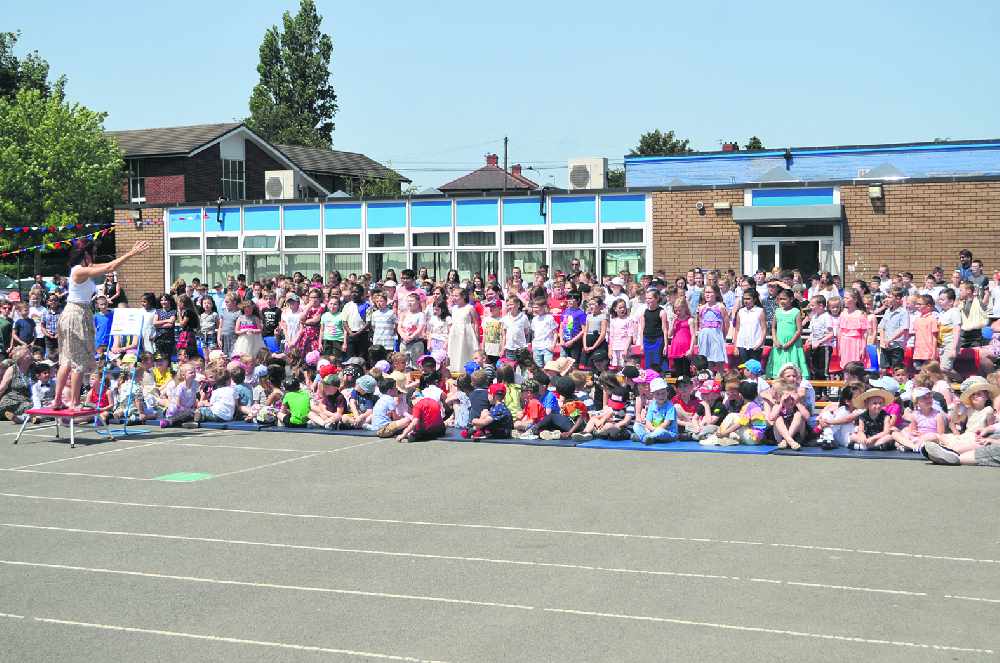 She was followed The Civic Mayor of Tameside, Cllr Leigh Drennan, who attended with his consort Cory James, and local MP Jonathan Reynolds.
Jonathan said: "It's been a really special day. It's been a really nice moment to think about what's happened over those 50 years and all the people that have been through here.
"There are some parents here who sent their children here, and maybe they'll go on to do the same thing. That's 50 years of providing great education for people around here.
"It's been a great response from the kids. It's nice to make it a special day and bring the Mayor here. They seem to have really enjoyed it and we have too."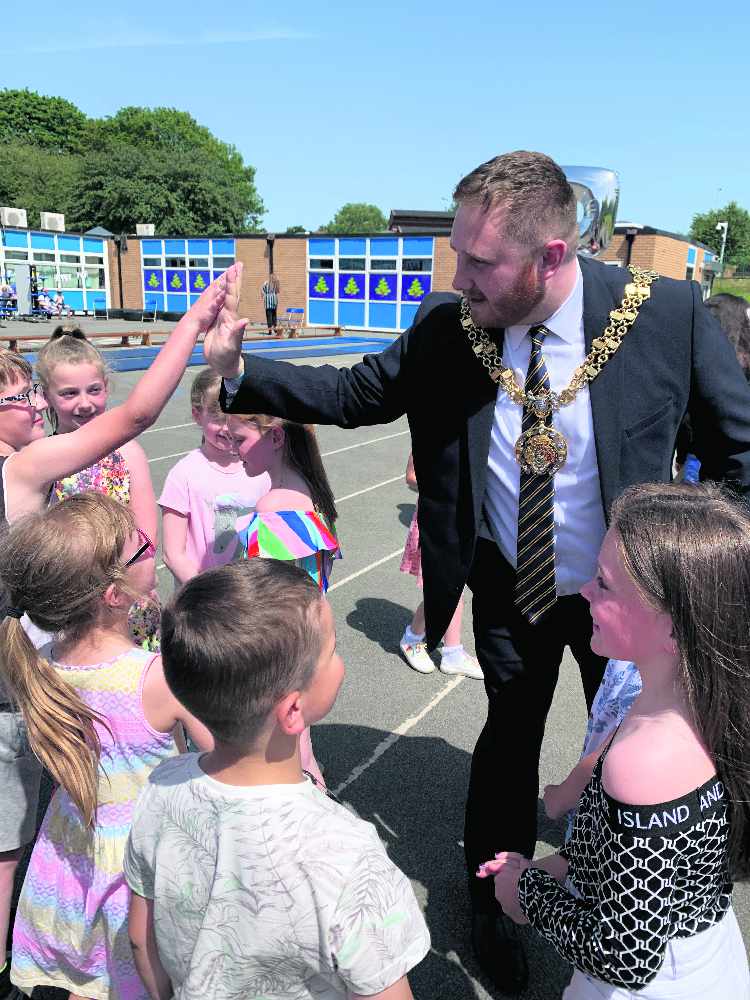 Then, it was the children's turn to provide the entertainment. First, the juniors sang an excellent rendition of 'A Million Dreams' from The Greatest Showman, before the entire school danced along to Celebration by Kool & The Gang.
A wonderful day was had by all and headteacher Mrs Paula Tankard was delighted with the event and she also thanked Paula Haymes for her hard work in organising the fabulous event.
"Mrs Haymes has done an awful lot of the work," she said. "We've had lots of sponsorships from Tameside businesses as well.
"I think today is about the community. It's about all the pupils who've come from Dukinfield who've come through school in the last 50 years and the way they have contributed to Tameside.
"It's quite hot but the children were beautifully well behaved. They've been looking forward to the 'party day' as we've been calling it and they've really enjoyed it."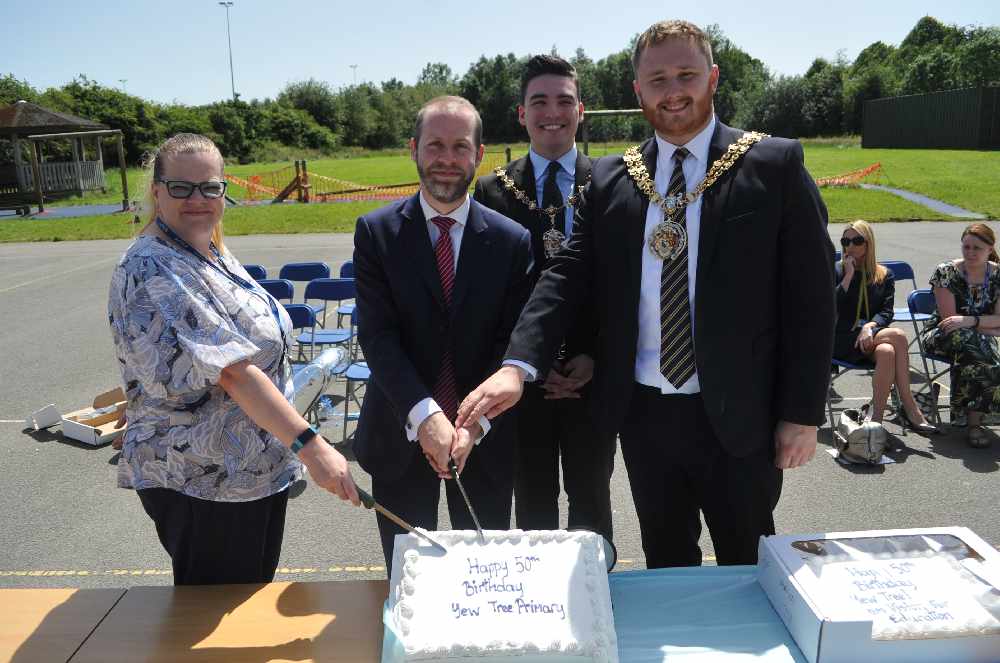 It was a special day in particular for Teaching Assistant Fiona Williams, who'll be celebrating her 25th year at Yew Tree in September.
"When I first started, I didn't think I'd be here for 25 years," she said. "There was a group of us who were the first ever Teaching Assistant's at Yew Tree and all of them have left now. But I'm still here!
"I've love the school because the team works together, everybody gets on and I love the kids too. It doesn't matter where I work; if I'm around children then I'm happy. But with this school in particular, I've found good teamwork."
"The celebrations have been really good. It's nice to see all the changes over the years. I'm all for change if it improves and I've seen some massive improvements over 25 years."