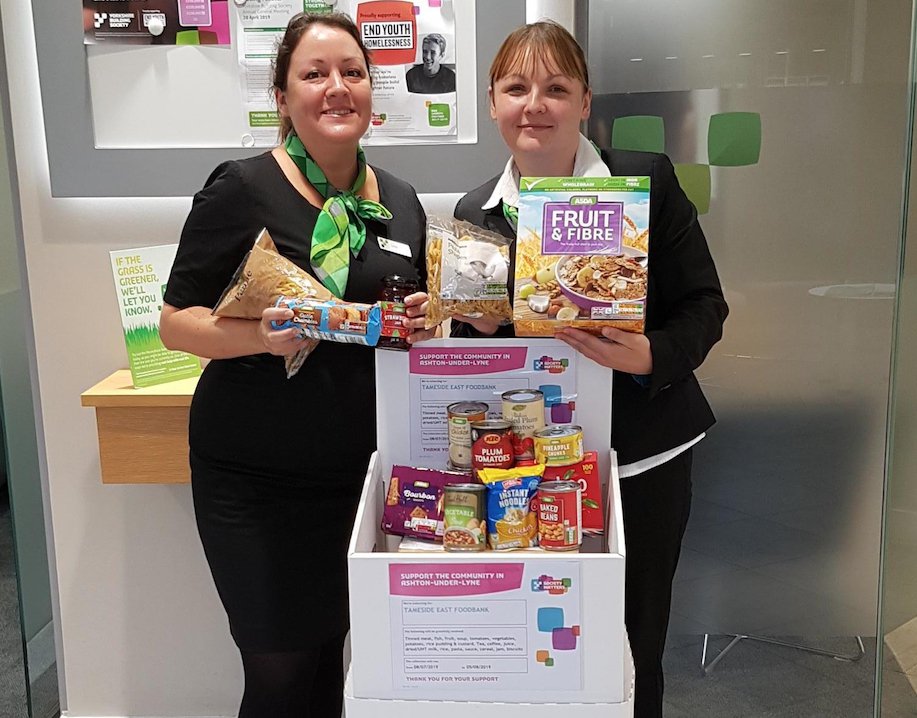 Yorkshire Building Society staff in Ashton are holding a collection for Tameside East Foodbank until August 5.
The branch, on Old Street, is collecting donations of non-perishable food, tinned meat, UHT milk, tea, coffee, rice, tinned fruit, rice pudding, tinned fish, biscuits, pasta, toiletries, squash and long life juice for the foodbank.
Branch manager Amanda Allwood said: "It is shocking that so many families in our community rely on foodbanks in order to feed themselves and their families but we're determined to do what we can to play our part and help those who have fallen on hard times.
"It's really easy to help and doesn't have to cost much – just pop another tin or toiletry item into your trolley and bring it along to us.
"We'll make sure it finds its way to someone who really needs it – someone who might otherwise go hungry if it wasn't for the fantastic work by Tameside East Foodbank."
The foodbank is part of a nationwide network of foodbanks, supported by The Trussell Trust, which works to combat poverty and hunger across the UK.
The Yorkshire Building Society branch is open for donations until August 5, Monday to Friday, 9am until 5pm, Wednesdays, 9.30am until 5pm and from 9am until noon on Saturdays.